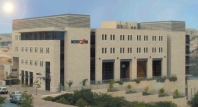 Minicom's mission is to enhance the level of IT service in organizations by creating innovative technology and solutions.

Minicom's vision is to be a growing and profitable company that is committed to being a source of pride and satisfaction to its employees and maintaining long-term partnerships with its customers and vendors.
(Eli Sasson, President)

Minicom provides access, extension and management solutions that significantly improve the level of IT service for organizations. Our access management solutions are especially tailored for IT managers that need secure centralized and seamless remote access to their mixed IT environment. These solutions enable local, remote site, in-band and out-of-band access management from a single web portal. Our innovative remote access solutions are specifically designed to meet the Real Needs of your business by maximizing past investments in IT infrastructure, installation, and training. Minicom's unique approach is to add the best KVM IP technology on top of the existing IT hardware installed base, thereby reducing costs while increasing efficiencies.Minicom was founded in 1988 and in 2006 became an Intel Capital portfolio company. It has worldwide distribution with its headquarters in Israel and Regional offices in North America, Europe and APAC. In 2009 Minicom established and fully owns Minicom Digital Signage.

Driven by innovation

An industry pioneer, Minicom revolutionized the KVM world with KVM-over-CAT5 and distributed switching technologies, transforming the computer and networking landscapes. Utilizing the talents of our people, and a work ethic of single-minded attention to excellence, today we are developing the next generation of market-leading solutions for centralized KVM access, and real-time multimedia distribution. The secret to Minicom's success lies in maintaining flexibility in dynamic markets, upholding loyalty to our customers, and driving innovation in technology.

Committed to our partnerships

We at Minicom are committed to building and maintaining long-term partnerships with our customers and vendors based on mutual trust and creativity. Minicom's solutions are also ideal for OEMs, enhancing the value of existing products and putting the adopting company ahead of the competition. Designed to meet and exceed our customers' technical requirements, Minicom products guarantee superior price-performance, solve unique business problems, and promise significant return on investment.

Dedicated to quality

An ISO 9001:2000 compliant company, Minicom has successfully passed a comprehensive, rigorous assessment of our work processes and organization structure. We are confident that our customers and partners can trust and believe in Minicom's permanent dedication to the highest quality products and services.

Focused on our core markets

In today's networked world, KVM systems are now an indispensable part of any IT hardware infrastructure. The need for network and operating system independent KVM systems touches almost every type of business activity. Minicom's family of KVM solutions enable local or remote BIOS level access and centralized management of computers, servers, network devices, and power control appliances. Ideal for server rooms, data centers, remote-support providers, and testing facilities, Minicom's KVM products create greater maintenance efficiency and introduce real-time problem solving capability.

Guided by responsibility

Minicom has adopted the European Union's new environmental regulations regarding the manufacture, use, and disposal of electronic goods (RoHS and WEEE compliant). We at Minicom are committed to eliminating any and all environmentally hazardous substances from our products and have implemented a comprehensive plan to ensure the company's compliance with the latest standards.
Status

Private Company

Founded

1987

# Employees

150
Company History
Built on experience
Established in 1988 and based in Jerusalem, Israel, Minicom is a privately owned company led by a seasoned executive team with 150 employees. With over 3,600 sq meters of office space, Minicom's headquarters house R&D, marketing, sales and logistics. The company also operates regional headquarters in the US and Europe, with sales support teams in the UK, Italy, France, Germany, China and India. In 2005, Minicom acquired Replicom Ltd, which operates today as a dedicated IP technology R&D center. With two decades of experience and global presence in over 70 countries, Minicom's products can be found in thousands of information centers, from small offices to multinational enterprises.