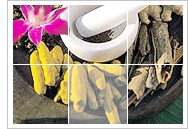 World of Ayurveda is a part of the multi national AKC Group with diverse business interests, is foraying into herbal healthcare products. Driven by a mission to provide high quality research-based natural healthcare products, the company was formed in the year 2005 and aims to become the number one herbal healthcare company.
World of Ayurveda (WOA) with a strong in-house R&D and very high international standards of manufacturing and finished products, is a brand with its core strength in the herbal segment.
WOA nutraceutical range provides herbal solutions for modern lifestyle problems. The company has a phased out approach towards introducing a whole new range of innovative product lines targeted towards the urban and semi urban markets across the United States.