The purpose of our business is to serve the society that we live in. Currency is just a monetary value, a simple by-product. Our company's sole reason for existence is to a)Educate the masses about the benefits of Ayurveda – the oldest complete medical system in existence on this planet, (often known as the mother of herbal medicine b) To provide you with some cutting-edge, sophisticated, research based products (tools) to enhance your existing health conditions.

Ayurveda - a word unknown to many is the mother of herbal medicine. It is the great grandfather of organized health care and is the oldest completely documented medical system in the world. It has been around for five thousand years. FDA just made it to hundred this year. How about Pfizer, Merck, Lilly, Bayer, Glaxo? Well, there is only a small difference of four thousand three hundred and twenty two (4322) years between the ages of ayurveda less the combined ages of Pfizer, Merck, Eli Lilly, Bayer and Glaxo-Smith-Kline. Ayurveda has 10 times more experience attached to its resume, as compared to the big boys. Yet, the big boys freely roam our planet like man-eating lions, while ayurveda patiently grazes like a wise old elephant. The time has come for this elephant to use its might and wisdom for the benefit of all mankind.
Status

Private Company
Company History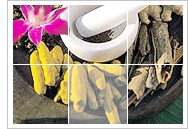 World of Ayurveda is a part of the multi national AKC Group with diverse business interests, is foraying into herbal healthcare products. Driven by a mission to provide high quality research-based natural healthcare products, the company was formed in the year 2005 and aims to become the number one herbal healthcare company.

World of Ayurveda (WOA) with a strong in-house R&D and very high international standards of manufacturing and finished products, is a brand with its core strength in the herbal segment.

WOA nutraceutical range provides herbal solutions for modern lifestyle problems. The company has a phased out approach towards introducing a whole new range of innovative product lines targeted towards the urban and semi urban markets across the United States.