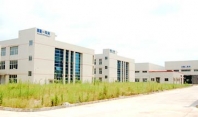 1993, our mother company WS established.
With 10,000 m2 facility and 48 employees,
We created $ 3M for the first two years.
1998, We delivered first 1 million helmet visors
Invested $ 3M for the military face shield workshop
2005, became the sole source of Chinese government pilot visor.
2008,Facility expanded to 100,000 m2 with 398 employees
Turnover grew up to $ 30M
At the same time, we found it's a bottleneck for our company's growth.
2009, WeeTect Material Limited established
It's the joint venture of WS and FH coating
The turnover grew up to $ 10M very soon.
2011, Extended to OEM business of Auto Darkening Welding Helmet
Around 5% China exporting market share.
2014,WeeTect Material Limited decided to be
a solution provider of eye&face protection products.
2016
We Keep growing...