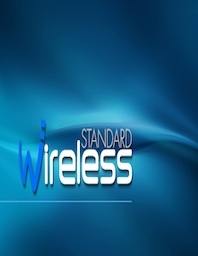 B2B Soft provides vertical business software solutions to improve management, Point-of-Sale and operational business processes for wireless and general retail markets. Specifically serving Wireless Retail for more than eight years and a leader in building Enterprise Point-of-Sale solutions, B2B Soft's platform enables companies to engage their customers through proven technology, reliable communication, transactional excellence and management efficiency; offering a great customer experience and increased revenue capability.
B2B Soft's agile infrastructure, strong management team and company philosophy of open dialogue with customers ensures the evolution of a solution platform that stays current with customer business needs.
Our staff of business analysts, programmers, quality assurance experts, content developers and sales & support professionals, with extensive experience in retail and the cellular/wireless industry, combines their unique talents to fulfill the promise of the Wireless Standard name.
B2B Soft is committed to evolving with emerging technologies, marketplace trends and our customers' business needs. We have on-going enhancements within our development cue and roadmap, and B2B Soft is excited to announce the commercial launch of our re-branding initiative involving corporate logos, our company website, a renewed customer learning center and a new graphic user interface (GUI) for our Retail Management Platform.