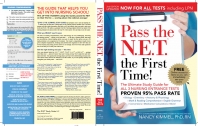 The Nurses Learning Center has been a bastion of hope for all aspiring nurses in Michigan and across the U.S. since 2005. Originating in Michigan, nurses from all over have collaborated to develop one of the largest testing and tutorial platforms throughout the entire world to help students prepare for the nursing entrance test, HESI, TEAS, HESI A2, TEAS A5, NCLEX Boards for Registered Nurses and NCLEX Boards for Licensed Degree Nurses/Licensed Practical Nurses. The Nurses Learning Center has produced some of the most comprehensive practice testing questions to prepare students to pass their tests with ease and scores of 95% or better. What can be better than nurses helping those who want to become nurses and nurses who are getting ready to prepare for their boards. The NLC has produced the original book to prepare for the pre-nursing exam for nursing school called, "Pass The NET, The First Time." This book is only sold on the Nurses Learning Center website.
https://www.nurseslearningcenter.com
Status

Private Company

Founded

2005

# Employees

6
Company History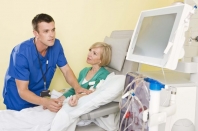 The history of the Nurses Learning Center began in 2005 when Nancy Kimmel at the time who was a professor of Math, Physics and Engineering, decided to help tutor students who had trouble with math, reading comprehension and other science subjects on the nursing entrance tests. So she began to tutor them and soon realized that these aspiring nurses needed more time at tutoring than she could spend. Then after many thousands of hours the NET Study Guide was born. A few years after, Nancy Kimmel then enlisted the nurses from across Michigan hospitals to assist in preparing questions for the HESI, HESI A2, TEAS A5, NCLEX Registered Nurse exam an NCLEX Licensed Practical Nurse, HESI Exist exam. Fast forward 11 years later and the Nurses Learning Center now has over 100,000 questions along with exhaustive tutorials on everything pre-nursing students, nursing students and nurses who graduated an are in of studying for their board exam.