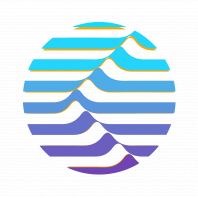 Flag Media Group is the sister company to The Red Flag Image Company.

In 2020, we started acquiring digital publications. By mid-2021, we had acquired/registered almost 100 properties (domains that will be used as online newspapers). We established a content partnership with Google where we acquired access to unlimited enhanced Google news RSS feeds. Over the course of the first half of the year, we built up several of the digital publications as operating newspapers, curating topic-based Google news.

In July 2021, we launched the first 20 publications: CEO Extra, SV Futurist, Tech News NY, Empire Stories, LA Music News, Futurist Journal, Venture Current, Hollywood Peek, Pro Sport Times, Health Sun Times, New Miami Times, Pro News Journal, US Sports Journal, Star Media Journal, Executive Chronicle, New Source Journal, Chief Executive Daily, Global Business Daily, Entrepreneur Almanac, and Dallas Executive News – all dot.com domains. Across the 20 publications, we curate approximately 80 different Google news feeds.

In addition to curating Google news, we allow clients to submit feature stories and articles to be published in our publications. We charge per placement (1 article in 1 publication = 1 placement). These articles are displayed in the news feed according to the timing of the placement and virtually live forever in the respective publication(s). Clients are then given the direct links to the feature articles and can promote the article placements across their social media and website(s). Many clients use the opportunity to promote that they have been "featured in" the publication, promoting third party credibility and authority for the client article.

Placement fees range $250-500, based on the number of placements a client requests in a calendar month.

In September 2021, Flag Media also launched PR Daily Wire, a full-service press release distribution and recognition service. PRDailyWire.com has an automated press release submission service that will feature a client press release in chronological order. PR Daily Wire also curates top press from other sites, such as PR.com and PR Newswire.

The Flag Media Group network of sites has a very strong SEO footprint. From August 1, 2021 in less than 10 weeks, the network amassed more than 120,000 backlinks. The website, flagmediagroup.com also consistently shows a >80 SEO score, helping to continuously increase organic network traffic.
Status

Private Company

Founded

2013