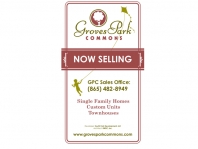 Unique homes and town homes for sale located in Oak Ridge, Tennessee. The Groves Park Commons is a mixed-use development utilizing TND design principles in an environmentally sensitive manner. The plan includes a total of 325 single-family detached homes and town homes and provides a wide array of amenities: a community pool, a 64-acre common park area, two regulation sized soccer fields, and retail space.

Now selling Single Family Homes, Custom Units, and Townhouses.

For more information call
Sharon Power, REALTOR®
GPC Sales office: (865) 482-8949
REALTOR® office: (865) 482-3232

www.grovesparkcommons.com
Groves Park Commons Blog
Status

Private Company

Founded

2007
Company History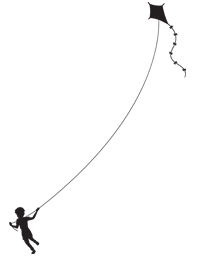 Groves Park Commons

In every game, there is a game changer, and Groves Park Commons is set to change the housing industry, and, change what East Tennesseans will be looking for in a new home. What is Groves Park Commons? First of all lets identify 'TND', it means a Traditional Neighborhood Development. TND is a philosophy of community, a way of not 'just building a house,' but designing a home to compliment a lifestyle. It's a comprehensive approach to designing a community that's in harmony with the land, and extends that synchronization into every feature of a neighborhood and home. It's a walking community, it's an active neighborhood, it's a little slice of heaven.

When you drive into Groves Park Commons, you will feel the difference immediately. It is a district of tree-shaded sidewalks that meander into elegant green spaces, with fountains, and people. You see people are the real key to the Groves Park Commons plan. And it was people right here in Oak Ridge that invested over a year of information gathering and planning before the first bit of earth was turned.

The result is a site plan that is designed around aesthetics, views from every window, all utilities hidden from sight and inviting green space that will pull you out into nature. Groves Park Commons is a community where kids will have places to play and safely ride bikes, and parents will stop putting off getting back in shape. It will be a village of friends who enjoy knowing their neighbors and place where golden memories will be made. And it's so much more!

The energy star rating is going to cut your annual utility bill to what a typical home might pay in a month. The town homes have been awarded one of the highest efficiency ratings ever awarded. This helps retain the investment you will make, as the resale values on energy star homes stay high. All this careful planning and attention to detail will give residents a feeling of serenity when they arrive home and a renewed sense of community.

Welcome Home!