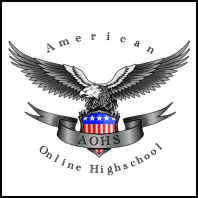 Welcome to American High School – where more than 15,000 diverse, talented, and engaged students, in Grades K-12, connect, learn, and achieve academic excellence each day in our online classes.

Whether you are a parent of a current student or a prospective parent seeking the right educational setting for your child, we are glad that you are here. People often ask what makes American High School so special. For many students and families, our school provides the ideal environment for learning.

Our program combines the best of traditional schools and homeschooling, and it optimizes the experience by personalizing it to the individual student. AMHS puts technology to work for our students, providing great flexibility as to the pace, time, and location where they learn.

Our team of professional educators is dedicated to providing the best possible online learning experience for every one of our students. AMHS staff and teachers know their students, so they can identify and build on their strengths, work through their challenges, and channel their passions.

We take great pride in our award-winning, research-based online curriculum. It is creative, rich with resources, and full of choices. We continually review and update the online curriculum to ensure that we are delivering the best possible learning experience for our students in Grades K-12.

We've also added new Career Technical Education (CTE) courses to provide high school students with the skills and knowledge needed to pursue their career interests and goals.
Status

Private Company

Founded

2004

# Employees

25
Company History
American High School In Brief

We've made it our mission to provide a personalized approach to online learning. Virtual Education for Grades K-12 is all we know.

Been in operations over 18 years

Educated over 57k students online

Enrolled students in over 279k online courses

Graduated over 21k students since inception (students that remained enrolled full-time - a 100% graduation rate)

We have over 350 online (Full credit and semester) courses

Operating our online school in over 17 countries and counting

Over 3k students were awarded scholarships to attend American High School at no charge

Over 5k students maintained a 4.0 GPA and received scholarships to U.S. Colleges or Universities

Not one student has ever been denied entry into a U.S. College or University they applied to

We tailor the online learning program for Grades K-12 to each student's needs, learning styles, and interests, to create a positive educational experience for students at all levels of achievement.

Program Offerings include:

Online K-5 Courses - Online Elementary School
Online 6-8 Courses - Online Middle School
Online 9-12 Courses - Online High School
Online NCAA Courses
Online Adult Learner Diploma
Online Dual Diploma - Grades 9 - 12
Online Summer School - Online K-12
Online Credit Recovery - Online K-12

This individualized approach enables our online teachers to provide the attention and resources students need to succeed. AMHS teachers can adjust lessons to provide the appropriate level of challenge or support needed. Advanced students may enroll in accelerated courses that feature increased degrees of complexity.

Our Accelerated and Enriched online programs* are available for students who qualify, starting in third grade. When appropriate, advanced coursework may be available to younger students. Advanced high school students may participate in college-preparatory curriculum, may take Honors and Advanced Placement courses, and may be able to earn college credits through dual enrollment.**

Students who require extra time, instruction, or practice can also benefit from the flexibility of virtual schooling. For students in grades 6–8 who are working below grade level in reading or math, we offer a remediation plan to help them achieve proficiency and confidence.