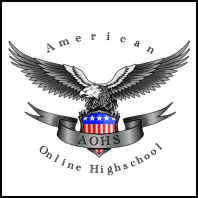 Welcome to
American High School
– where more than 15,000 diverse, talented, and engaged students, in Grades K-12, connect, learn, and achieve academic excellence each day in our online classes.
Whether you are a parent of a current student or a prospective parent seeking the right educational setting for your child, we are glad that you are here. People often ask what makes American High School so special. For many students and families, our school provides the ideal environment for learning.
Our program combines the best of traditional schools and homeschooling, and it optimizes the experience by personalizing it to the individual student. AMHS puts technology to work for our students, providing great flexibility as to the pace, time, and location where they learn.
Our
team of professional educators
is dedicated to providing the best possible online learning experience for every one of our students.
AMHS staff and teachers
know their students, so they can identify and build on their strengths, work through their challenges, and channel their passions.
We take great pride in our award-winning,
research-based online curriculum
. It is creative, rich with resources, and full of choices. We continually review and update the online curriculum to ensure that we are delivering the best possible learning experience for our students in Grades K-12.
We've also added new
Career Technical Education (CTE)
courses to provide high school students with the skills and knowledge needed to pursue their career interests and goals.