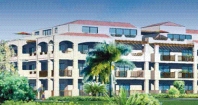 Property Zone Direct is based in Covent Garden Central London with satellite offices in the various geographical markets in which we operate, including Cape Verde.
With our commitment to customer service our team is based in London, however, our in-depth training and product knowledge programs ensure that each representative has strong local knowledge into the markets that we cover and unsurpassed familiarity with the developments on offer.
In addition to packaging the best available deals from the developer our internal market research and due diligence processes provided by third party lawyers, ensures that all the necessary legal work has been completed on your behalf. Providing you with ease of mind and the ability to simply focus your thoughts on your overseas investment not it's security.