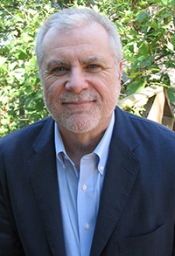 John Lee, best-selling author of The Flying Boy: Healing the Wounded Man, has written 18 books, including his latest release The Missing Peace.
John's highly innovative work in the fields of anger management and emotional regression has made him an in demand consultant, teacher, trainer, coach and speaker. His contributions in the fields of recovery, relationships, men's issues, spirituality, parenting and creativity have put him in the national spotlight for over twenty years.
He has been featured on Oprah, 20/20, Barbara Walter's The View, CNN, PBS, and NPR. He has been interviewed by Newsweek, The New York Times, The Los Angeles Times, and dozens of other national magazines and radio talk shows.
John Lee has consulted and trained prestigious institutions in the clinical environment including The Betty Ford Clinic, Guy's Hospital (London, England), The New York Open Center, South Pacific Hospital (Sydney, Australia), and Mountain Area Health and Education Center (North Carolina), and numerous others.
John's work in recovery, co-dependency, and adult children has positioned him as a leader in the field of addiction.
His unique approach to anger management has not only been embraced by the therapeutic community- but by the corporate sector and the general public. His non-traditional approach to therapy has been taught worldwide with great success. His two-day Mentone intensives have attracted highly motivated clients who want more one-on-one time than the usual fifty-minute hour can provide.
John's work with men's issues has positioned him as one of the leaders and early pioneers of the men's movement. His Mentone, Alabama Men's Conference (co-hosted with Robert Bly), is in its fourteenth year and draws participants from around the world.
Over the past two decades, John Lee has conducted private and group sessions on a variety of issues working with men, women, couples and families. He lectures, gives workshops and trainings in over 40 cities each year, delivering sensitive, sophisticated material to audiences in a humorous and simple way everyone can understand. His lectures have been branded as "hilariously entertaining, deeply compassionate, yet filled with 'tell it like it is!'"
John served as a professor at the University of Texas and Alabama before becoming a writer, best-selling author, life coach and personal consultant. He lives with his wife in Alabama.
Please visit www.johnleebooks.com for more information on private consultations, corporate presentations and coaching and to buy his books, e-books, CDs and videos.