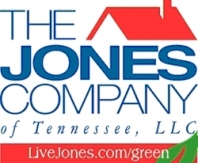 The Jones Company's mission is to build innovative, well-designed, solidly constructed homes and communities that represent the best value in the market, regardless of price range.

The Jones Company offers a variety of home collections in all price ranges to meet diverse lifestyle needs, starting with the $200,000 "first move up" home to homes in excess of $600,000. Known in the homebuilding industry as "the value leader," the company's in-house architectural department strives to find new ways to provide the best value to buyers.

It is for this reason that many customers purchase two, three and even four Jones homes over their lifetime. In demonstrating this mission, every Jones home is backed by a 1-10 Guarantee Program that provides a one-year warranty on workmanship and materials and a ten-year guarantee on major structural components.

The company is proud to have a history of community involvement in the markets that we serve. We have been involved in Habitat for Humanity and the YMCA Auction House. In Nashville, we have participated in both the actual building of the House for Hope and have solicited materials from suppliers for the project. Through our involvement, over $130,000 has been raised for children's charities during the past few years.
Status

Private Company
Company History
The Jones Company, a Nashville new home builder, was founded by John E. Jones of St. Louis in 1927, and recently celebrated its 80th Anniversary. His son, Robert (Bob) Jones, bought the company in 1964 and led the company to great success. Bob's son, Tom Jones, is still involved to this day. The company has been family owned and operated since its inception.