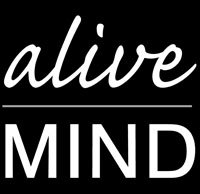 New York, NY, August 23, 2008 --(
PR.com
)-- Promoting Healing and Remembrance for 9/11, Alive Mind Presents The Hope Combo.
Alive Mind's special offer on Beyond Belief and Forgiveness: Stories of Our Time to commemorate Survivors.
In honor of 9/11 and in remembrance of the victims and their families, Alive Mind is exclusively offering two award-winning documentaries, Forgiveness: Stories of Our Time and Beyond Belief, which celebrate the power of individuals who have survived life-shattering events and transformed their pain to promote healing. In honor of those who died and their families, Alive Mind will donate $3 from each purchase of the The Hope Combo Pack to Beyond the 11th, the charitable organization founded by Susan Retik and Patti Quigley dedicated to helping Afghan war widows.
This 2-DVD set includes Beyond Belief, a powerful documentary about two 9/11 widows who journey beyond their grief to help support less fortunate widows in Afghanistan, and Forgiveness: Stories of Our Time, an inspirational documentary of people overcoming almost insurmountable life trials.
This special combo is the definitive package on overcoming grief in the some of the most heartbreaking situations. And right now Alive Mind is offering The Hope Combo for 25% off the suggested retail price until September 14, 2008.
About the films:
"Deeply moving." heralds The Globe and Mail, Forgiveness: Stories of Our Time focuses on four individuals who have lived through events so painful and horrific they are unimaginable to most of us. Through heartfelt interviews and archival footage, these are the stories of men and women as they absorb, cope with and attempt to move beyond brutal events in their lives. In a world wracked by increasing violence and horror, Forgiveness brings hope that there are other possibilities beyond blind revenge - and that in forgiving others we can set ourselves free.
When terrorists shattered their lives, two women opened their eyes to the world. Beyond Belief - the uniquely inspirational film featured on The Oprah Winfrey Show - portrays two 9/11 widows who move beyond their grief and embark on a journey to empower less fortunate widows in Afghanistan. Khaled Hosseini, author of The Kite Runner, calls Beyond Belief "A moving and beautiful film!" "Genuinely inspirational!" lauds New York Magazine.
About Alive Mind
Alive Mind releases on DVD and digitally specialty documentary programming in the areas of new consciousness, rational spirituality, and cultural transformation. Launched by industry pioneer Richard Lorber, Alive Mind seeks out intellectually provocative work from leading filmmakers – media content that delivers the "aha" response of a transformative experience. To advance discussion of issues related to our films, Alive Mind hosts Alivemindandspirit.com, a community dedicated to discussing all things related to spirituality in its many manifestations. Whether about Sheela-na-gigs, the work of Marija Gimbutas, Islam, wicca, the Virgin Mary or eco spirituality, at Alive Mind & Spirit.com you will find articles by notable film makers, activists, writers, and artists. At Alive Mind & Spirit you will also find exclusive films that explore spiritual issues, such as the genre-defining Women & Spirituality trilogy; the bio doc, Signs Out of Time, about archaeologist and "herstorian" Marija Gimbutas; the history of LSD from its discovery to its prohibition, Hofmann's Potion, in addition to Hippie Masala, Secrets of the Soul, The Secrets of Mary Magdalene, Hair: Let the Sun Shine Inand coming soon, Sound of the Soul.
Visit them online at www.alivemindmedia.com.
The Hope Combo
Genre: Documentary
Rated: NR
Duration: 144 minutes (2-discs)
Language: English
Technical Aspect: NTSC Region 0
Product Site: http://www.alivemindmedia.com/hope-combo/
Price $ 44.98
Beyond Belief
Genre: Documentary
Rated: NR
Duration: 92 minutes
Production Year: 2006
Language: English
Technical Aspect: Dolby Digital, NTSC Region 0, Closed Captioned
DVD Extras: Original Trailer, Interview with director Beth Murphy
Product Site: http://www.alivemindmedia.com/beyond-belief/
Price $ 26.98
Forgiveness: Stories of Our Time
Genre: Documentary
Rated: NR
Duration: 52 minutes
Production Year: 2007
Language: English
DVD Extras: Original Trailer, Interview with director Beth Murphy
Technical Aspect: NTSC Region 0, Closed Captioned
Product Site: http://www.alivemindmedia.com/forgiveness/
Price $ 24.98
Contact:
Misha Turner
Lorber HT Digital
212.398.3112
Screeners: misha@lorberhtdigital.com
###