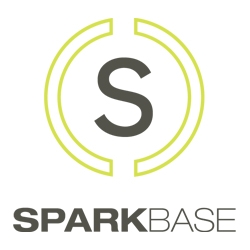 Cleveland, OH, October 02, 2008 --(
PR.com
)-- In a partnership with Inspiron Logistics, (Cuyahoga Falls, OH) SparkBase will soon begin to offer Short Message Service (SMS) inquires to more than 2-million card holders on the SparkBase network. In addition to balance notifications, merchants will have the ability to instantly send electronic coupon codes, special offers, and rewards messages directly to their customers.
"This is going to push the reward aspect of our merchants' business," said Doug Hardman, SparkBase's Founder & CEO. "The texting for a balance is pretty simple, but we wanted to offer something special. When a merchant wants to reach out to 1,000 cardholders instantly with a last-minute promotion…they can do it in a matter of seconds. This type of innovation has catapulted Sparkbase into the limelight as the fastest growing stored-value network in the industry. Forward thinking of this type demonstrates to our ISOs that SparkBase is committed to helping them grow the business in new and creative ways."
In the coming weeks, SparkBase will roll out this new functionality, along with an administration panel that will give the ISO and merchant the ability to manage rewards messages, points triggers, and general balance requests.
"We chose Inspiton Logistics primarily because they power the "Wireless Emergency Notification System" that notifies people in Academic, Government, and Corporate environments of emergency situations," said Hardman "If they can be trusted with those types of mission critical applications, we can certainly rely on them to get our messages out."
Inspiron Logistics' system was designed to work proficiently in the event of the most extreme-case scenarios. WENS ensures a reliable method of communication at a time when it is needed most, and allowing first responders and emergency personnel to focus on aiding a fully-informed community.
"Inspiron Logistics is excited to support SparkBase's new SMS service. We look forward to providing the same reliability and speed that made us the leader in emergency mobile notification applications. It is this level of service that makes Inspiron Mobile the best choice for Enterprise-Level business applications," said Inspiron Logistics' Founder and President Scott Dettling.
About SparkBase:
SparkBase is the largest Stored Value gateway for the processing of "Private Label" gift and loyalty card transactions to the merchant services industry. Headquartered in Cleveland, Ohio, SparkBase processes millions of transactions annually for some of the largest payment networks in the industry. This offers a competitive advantage to the MLS and ISO that want to process stored-value cards, without having to build and manage a separate datacenter of their own. Unlike traditional stored-value models, SparkBase does not retain any ownership of the merchant contract. The ISO/MLS is free to process transactions however they would like on the fastest and most secure network in the industry. Serving merchants nationwide, as well as 4 countries, SparkBase is positioned to be the growing standard for ASP modeled transaction reporting. SparkBase has grown by more than 150% annually since processing its first transaction in October of 2004. For more information, visit SparkBase.com
About Inspiron Logistics Corporation:
Inspiron Logistics is a privately held company based in Cuyahoga Falls, Ohio. Their mission is to help customers leverage the global wireless infrastructure. Inspiron Logistics provides two SMS based messaging solutions. Inspiron Mobile enables business applications to send messages reliably and quickly. The Wireless Emergency Notification System, WENS, enables sending a large number of emergency alerts in a short period of time. All SMS services are provisioned with North American carriers to ensure the highest reliability, speed and traceability. Inspiron Logistics is at the forefront of the mobile technology evolution to provide the most reliable, intuitive and functionally rich means of communication. For more information about Inspiron Logistics, call 866-998-WENS or visit http://www.inspironlogistics.com.
###