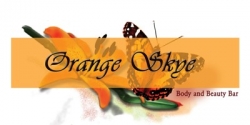 Denver, CO, October 10, 2008 --(
PR.com
)-- Stress due to the economic downturn is causing increasing numbers of people to be angry, sleepless, irritable, fearful and downright depressed.
According to the
American Psychological Association
(APA), stress is causing the loss of productivity, absenteeism, turnover and increased medical costs and is costing business $300 billion a year.
In August 2008, well before the biggest stock market fall in four years, The APA completed its survey, Stress in America. The levels of stress felt by Americans due to the financial downturn can wreak significant havoc on health.
The most obvious health impacts of stress include fatigue, lack of interest and motivation, feeling depressed, headaches and muscular tension. Over half of Americans say stress has caused them to lose sleep in the past month.
What are some of the ways that American's can survive this recession depression? "Regular massages," says Linda Dillon, founder of Orange Skye Body and Beauty Bar. "Most people think that massages are a luxury and feel guilty spending the money on what many perceive as a self-indulgent treat. Not so," says Dillon, "massage has many important heath benefits. Getting a regular massage can help maintain physical, mental and emotional well being which is especially important during the increased stress we all are under with the current economic conditions," states Dillon.
There are many important health benefits of massage for both mental and physical well being. A regular massage can reduce anxiety, calm the nervous system, promote a sense of relaxation and emotional well being, reduce tension, increase self esteem, increase deep sleep and boost alertness. For physical well being, massage improves blood circulation, relieves muscle cramps, aids in pain management, can slow heart rate, reduce blood pressure, and block the nervous system's pain receptors.
How do people manage to afford a regular massage in times like these? "The first thing people need to do is put a regular massage on the top of their priority list. Massage should come before going out to dinner, to a movie or buying that new gadget," says Dillon. "Our spas offer our full one hour massages at a price that allows people to put their health and well being at the top of their priority list. Our clients often report a sense of perspective and clarity after receiving a massage and, adds Dillon, the emotional balance massage provides can often be just as vital and valuable as the more tangible physical benefits."
Orange Skye Body and Beauty Bar is a full service day spa that has three locations in Colorado and 8 locations nationally. "From the inception of our spa concept, it was always to provide services that the average working men and women could afford and be able to incorporate them into their wellness routine. We don't use the term pampering, because our philosophy is that what we do is not a luxury rather a necessity," states Dillon. And for Linda Dillon, it has become personal. "If I can help give people a little more sanity during this time of complete economic turmoil, I have the best job there is."
So when you are stressed, instead of the lattes, fast food, going to the movies, or buying the new gadgets – remember that by scheduling a massage you will feel a whole lot better both mentally and physically for hours and maybe even days to come.
###
Linda Dillon is the founder and President of Orange Skye Body and Beauty Bar (
www.orangeskye.com
) located in Sheridan, CO with franchise offices located across the country. Linda Dillon can be reached at 303-781-8323.