CPX Interactive COO Adds "President" to His Title
Global online ad network, CPX Interactive, announces Rob Rasko as new President, as well as other senior management team developments.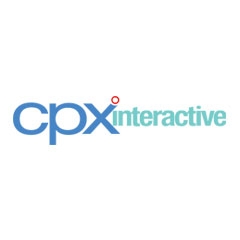 Westbury, NY, October 22, 2008 --(
PR.com
)-- CPX Interactive has named their current Chief Operating Officer, Rob Rasko, as the online advertising network's next President, overseeing day to day business operations. Rasko will also retain his position as COO of CPX Interactive.
CPX Interactive
founder and CEO, Mike Seiman, explains, "In our early days I made a commitment to myself to handle both daily operations and corporate strategy. Bringing Rob Rasko onboard as our COO was a first step in handing over some of CPX's core business responsibilities. Officially giving Rob the position of President is really just a logical extension of a formula that has been succeeding for quite some time." Mike Seiman, who had been the company's President and CEO, will retain his position as CEO, in addition to being elected Chairman of the global
online advertising network
.
"CPX Interactive is at an exciting crossroads in its growth," explains new President,
Rob Rasko
. "The opportunity to serve as President as we take CPX Interactive to the 'next level' is a great honor. An integral part of taking this next step has been the building of a world class management team, and I am excited by the success we have had in that task."
Recent CPX Interactive management team acquisitions and promotions include:
· Nicholas Rey has joined CPX as the online ad network's Chief Financial Officer. Rey has run finance departments for media companies and agencies including Grey Advertising and Ogilvy.
· Michael Fleischman has joined CPX as the online ad network's Executive Vice President of Business Development. Fleischman was formerly the CFO of media conglomerate, Cablevision.
· Sharone Hadari has been named Vice President of Sales out of the online ad network's Los Angeles office. Hadari was previously the West Coast office's manager.
· Country Managers have been named in the company's first two International offices. Massimo Fontana is country manager of CPX Interactive, Italy, while Ana Garcia will be heading up CPX Interactive, Spain.
About CPX Interactive:
As a progressive
online ad network
and global marketing company, CPX Interactive is redefining the online advertising landscape. By layering the development and execution of cutting edge online strategies on top of its own global distribution model, CPX ensures advertisers success on any metric while efficiently monetizing 100% of its publishers' inventory, from premium to remnant.
CPX Interactive delivers more than 27 billion impressions to more than 200 million unique users in more than 60 countries every month, and has recently been named #71 on Inc. Magazine's list of the 5,000 fastest growing private companies in America. For more information, visit www.cpxinteractive.com
###
Contact
CPX Interactive
David Shay, VP Marketing
516-693-1771
www.cpxinteractive.com

Contact