Organization Gathers Sleeping Bags for the Homeless
Over the next 38 days, HelpKeepWarm.org is rallying to collect thousands of sleeping bags to distribute directly to homeless people by teaming up with existing outreach programs during mid-December.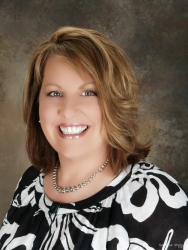 Tampa, FL, November 07, 2008 --(
PR.com
)-- HelpKeepWarm.org, founded by Tampa, Florida resident Ricki South in memory of her husband (1954-2006), Mark South, is on a mission to collect thousands of sleeping bags between now and December 13. On December 13 the bags will be distributed directly to homeless people through existing outreach programs throughout the United States.
Ricki started HelpKeepWarm.org in 2006 with a friend, Cheryl Concklin, with just 14 sleeping bags from Wal-Mart in one inner-city neighborhood. Response from homeless people was so overwhelming that she contacted her friends and clients to do a 400 bag distribution in 2007. For 2008, Ricki has much bigger goals for HelpKeepWarm.org and needs help from anyone that feels passionate about this endeavor – they can go to helpkeepwarm.org for details.
The biggest news since the December 2007 distribution is HelpKeepWarm.org is now a 501 c 3 status organization. This allows contributors to report their gifts on their tax returns.
The number of bags collected will dictate the number of distribution locations. Ricki says, "We will coordinate the first roll out in Tampa and then, depending on the number of bags collected, will continue the distribution in other Florida cities, New York, California and Texas. According to a report released in January 2007 by an advocacy group, National Alliance to End Homelessness, these 4 states have the highest numbers of homeless people in the United States – Florida is second, just after New York. There are over 750,000 homeless throughout the U.S. and with our declining economy this number is growing! Our ongoing goal is to reach as many homeless people as possible each year and this greatly depends on people like you!"
In addition to gathering sleeping bags, HelpKeepWarm.org future goals include a program to pay heating bills for those living in harsh winter areas that cannot afford to keep their heat on during the coldest months and, down the road, a plan to renovate old buildings to create living environments which are centered around healthily living and mental wellness programs. Ricki says, "Many homeless people suffer from mental illness and without proper care and medications, will most likely stay in a chronic state of homelessness. The wellness program will require full accountability from participants."
For more about HelpKeepWarm.org and founder, Ricki South, go to helpkeepwarm.org.
###
Contact
HelpKeepWarm.org
Ricki South
813-404-2410
www.helpkeepwarm.org

Contact