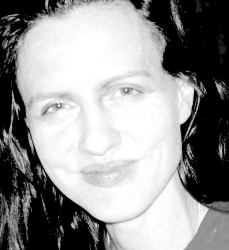 New York, NY, December 04, 2008 --(
PR.com
)-- At the time when Anca Dumitrescu was diagnosed with bipolar disorder, in May of 1989, in NYC, it was still referred to as manic depression. Hence the manic epic, the way out of which turned out to be two-fold: writing and love. Many things helped along the way, others were a hindrance. It took nearly twenty years, but finally with the death of Anca's father after a long illness, there was a respite which allowed for renewal.
If you'd like to receive a free copy of the Manic Epic for review, please contact Anca at ancadumitrescu@manicepictrilogy.com, or alternately at oldworldbabe@hotmail.com, or by phone at (732)310-0434, or by mail at PO Box 405, Cranford, NJ 07016.
Copies of Trimmings, Warranted and Ode to Joy are available for sale at Anca's oldworldbabe storefront at Lulu.com, as well as at Amazon.com and www.bn.com.
About the Author : Anca Dumitrescu was born in Romania in 1967, came to the United States with her family in 1979, and graduated from Cranford HS in 1985. In 1989 she graduated from the Cooper Union School of Art, in NYC, then in 2001 also from the Somerset School of Massage in NJ. She is a certified massage therapist working locally.
Please visit www.manicepictrilogy.com for more details.
###