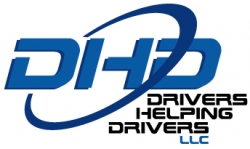 Orange Park, FL, December 08, 2008 --(
PR.com
)-- Drivers Helping Drivers, LLC launches major marketing campaigns to drive membership levels. The service is web based and is generating traffic from millions at
www.drivershelpingdrivers.com
. The cost associated with one vehicle subscription is $2.99 for one year.
The cost of a subscription is next to nothing when it could be as low as $1.30 per year with certain subscription packages.
Seriously, why does this organization provide these services for the U.S. driving population?
"Let me put it like this, regardless of the level of participation through reporting safety issues including reckless drivers or other unsafe events on our highways, some people may get a notice through our system making them aware they have a tag light out preventing a simple fine from a ticket as the next driver may be notified about a brake light that could have prevented an accident causing injury to themselves or the person that may have hit them possibly savings severe heartache or even worse, death as a result. I am confident many Americans are socially responsible and it only takes one life to be saved to make it all worth it," said, Drivers Helping Drivers President/ CEO, Paul Jones.
Driving social responsibility on the highways is the primary goal for Drivers Helping Drivers, it is assumed every vehicle is either registered or a subscriber of the Drivers Helping Drivers service.
Registered drivers have the ability to submit their information and is Free, subscribers have an extremely low cost and will receive notifications should their vehicle be reported allowing them to take direct action to correct the issues.
Drivers Helping Drivers does not only assist individual private drivers but also looks towards fleets of all sizes to participate in the programs to be recognized as socially responsible organization.
The service is designed for every vehicle legally driving on U.S. roads.
Can you say you have helped make this a safer world to live in? Drivers Helping Drivers, LLC has provided a tool for each and every driver to contribute.
Drivers Helping Drivers, LLC is a service operated out of Orange Park, Florida. The intent of the service helps the driving community commute in a safe state of mind.
For more information, please visit http://www.DriversHelpingDrivers.com
###