IndieFlix to Premiere Play It Again Podcast, a Weekly Interview Series with IndieFlix Filmmakers at http://showmeyourindies.com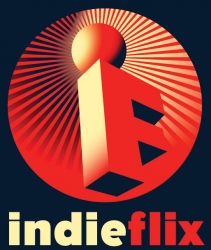 Seattle, WA, December 31, 2008 --(
PR.com
)-- On December 30, IndieFlix will premiere its "Play It Again Podcast" series hosted by Lois Fein on their blog. The weekly series, residing at http://showmeyourindies.com, will have Fein conducting in-depth interviews with IndieFlix filmmakers covering various topics regarding all things independent film.
The podcasts will be available for subscription through RSS or iTunes and download from the IndieFlix blog. Fein's premiere podcast is an interview with IndieFlix filmmaker Ryan Gielen, whose film "Deleted Scenes" debuted a short time ago at IndieFlix.com.
Lois Fein is IndieFlix Filmmaker Interviewer, Podcaster, and Host for IndieFlix Play It Again Podcast. Lois is a recording artist, songwriter, and performer. Her songs "It Ain't Easy" and "Chasing the Moon" are featured on IndieFlix Play It Again Podcast.
###
Contact
IndieFlix Inc.
Scilla Andreen
(206) 829-9112
www.indieflix.com

Contact