Panama Moves Quickly to Take Advantage of the Growing Demand for Retirement Communities
With the dramatic increase in demand for retirement communities in Central America, Panama's private and public sectors are moving quickly to take advantage of this economic powerhouse by building master planned communities, passing new laws and restructuring government offices to minimize the red tape, while still protecting the culture and environment of the country.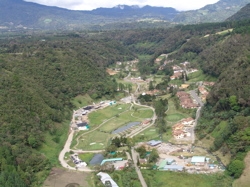 Panama City, Panama, July 18, 2006 --(
PR.com
)-- Panama is now the top Central American destination for North American retirees seeking a quality lifestyle at a significantly lower living cost. With over 60 master planned communities now under development, Panama has surpassed other Central American countries in attracting foreigners looking for a better climate, first world infrastructure and comprehensive health care services. Local and foreign real estate developers have moved quickly to design and build a variety of lifestyles communities featuring golf courses, country clubs, marinas and other amenities throughout the country. The communities are concentrated along beaches, in the mountains, on islands and near the city. The current number of homes planned or under construction is well over 10,000. The small mountain village of Boquete has over 35 developments and 3000 homes planned. Immigration officials are seeing significant increases of resident visas issued each year and the numbers are expected to increase substantially as the many residential projects mature. Panamanian officials realize the important economic impact this immigration has on the economy and are working with the private sector to enact laws to streamline this activity and at the same time protect the environment and culture.
Keep up with investment opportunities, construction and development in Panama by
signing up for a free weekly email of news and commentary by Sam Taliaferro.
Sam is an American living in Panama for the past 10 years and is the developer of Valle Escondido; the first residential development in the country marketed to the foreign retirement market. He is the founder of Prima Panama. Prima offers discount travel and provides marketing services to the many real estate development in Panama.
###
Contact
Prima Panama S.A.
Sam Taliaferro
507-6612-1147
http://primapanama.blogs.com/

Contact