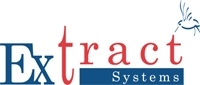 Madison, WI, April 02, 2009 --(
PR.com
)-- Extract Systems, a leader in data automation software, today announced that it has broadened its document management platform to include a desktop version of its award-winning redaction software, ID Shield. The new desktop version, ID Shield Office, allows legal professionals to find and remove privileged information before releasing documents for eDiscovery, and can automatically redact privacy information such as social security numbers, names and phone numbers before releasing documents for public record access or any other document-sharing process that involves confidential information. ID Shield Office securely redacts all document types, including Microsoft Word, Outlook (emails), Excel and PowerPoint. The original document is preserved with no alterations and the redacted PDF or TIFF version can be saved and safely distributed.
"Extract recently achieved the milestone of one billion document pages securely redacted with our server-based redaction software, and now we bring that same depth of expertise to desktop redaction," said David Rasmussen, President of Extract Systems. "ID Shield Office simplifies the removal of sensitive information from electronic records for government, medical, legal and financial professionals, and does so affordably and securely."
ID Shield Office harnesses the same robust technology as Extract Systems' server-based redaction software and includes these key features:
· Data Type Finder automatically finds and redacts numerous pre-defined data types including drivers' license numbers, credit card numbers, phone numbers, dates of birth, Social Security numbers and email addresses
· Create a Word List customizes searches for specific needs, giving users the ability to redact multiple names, ID or account numbers
· Zonal Redaction Rectangle and Highlighter tools allow users to efficiently redact one word or an entire document at any angle with one swipe of the mouse, even capturing text skewed during scanning
· Review and Verify features enable multiple users to share a draft version before finalizing redactions and/or allows one user to review the entire document to confirm or delete each redaction
· Create Rules functionality automatically redacts fields critical to each user's particular workflow
· Highlight Clues prompts users to review content surrounding critical words for potentially sensitive content
· Audit Trail associates an author and date with every redaction
· Secure Redaction Zones are burned-in and irremovable, with all metadata stripped from the document
Extract Systems' website features an
online video demonstration of ID Shield Office
and a
free 30-day trial
.
Founded in 1998, Extract Systems is an industry leader in data automation technology. Its indexing, mapping and redaction solutions are built around an innovative and flexible core technology and designed to solve customers' specific document management challenges. Known for its effective software solutions and unparalleled customer service, Extract's products include: FLEX Index, LabDE, ID Shield Server, ID Shield Office Desktop, ID Shield for Laserfiche and IcoMap.
###