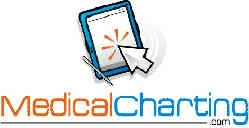 Fort Myers, FL, April 02, 2009 --(
PR.com
)-- Doctors wondered when the time would come that EMR software would bring their offices into the future. They suspected the government would pay for it and many have not purchased the software due to this. Today they found out that indeed the government will begin footing the bill for this state of the art EHR software.
Congress passed the stimulus package which is one of the largest ever. Over $20 billion is included in the form of grants and loans as well as other incentives to spur healthcare into the future by paying for the latest technology. This will be a large boon to the healthcare industry by providing doctor's offices and clinics with the software that will allow one click access to patient information.
MedicalCharting.com is an affiliate of Selent & Associates, Inc. Founded in 1989, this Port Charlotte, Florida company started as a general business services company. However, due to the vast background in healthcare related services, the company changed their focus to serve medical and physician offices and healthcare. Members of the Charlotte County, Florida Chamber of Commerce since 1988, this is a company that has committed to making the area of medical records a simpler process for health care providers.
MedicalCharting.com is a leading provider of integrated electronic health records software is thrilled that the healthcare industry will finally have access to the tools it needs to manage patient's electronic medical records. By providing funding for this crucial system, the healthcare industry is taking one giant step forward when it comes to the safety and security of the patients who depend on it.
While doctors have waited for this technology to be implemented for years the transition will be much quicker now that the government will be funding up to $64,000 maximum per provider.
The number of Medisoft users that will be affected by this stimulus program is around 80,000 and growing. The new software offered by MedicalCharting.com, called
Medisoft Clinical EMR
Software, is designed for 1 -5 doctor practices. With the start of government funding, doctors are being encouraged to call and discuss the setup of this program for their practice and to help determine how much they can get reimbursed. With all the benefits of EHR software such as appointment scheduling, medical billing, prescriptions, lab results and more the safety of the patient is assured using this software more than ever before. Some of the primary benefits of adoption of Electronic Medical Records or EMR Software will be more accurate prescriptions, quicker diagnosis and treatment of patients, and saving of lives.
Harry Selent, President of www.MedicalCharting.com says "This EHR software (Medisoft Clinical) will allow the doctors ultimate access to the patient's medical history and avoid the duplication of tests, medications and treatments. The patient's medications, vital information, documents and all treatments received would be in one place for ease of access by the doctor treating them, and no more problems of reading physician notes and prescriptions."
Excitement is high as this much awaited program is beginning to become more of a reality. MedicalCharting invites doctors to contact them to discuss the prospects of this groundbreaking new era in medicine. To find out more about how to make the transition in your practice contact http://medicalcharting.com or call them at 888-691-8058 or 941-743-6666.
###