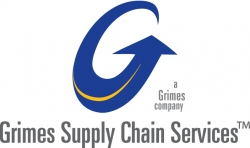 Jacksonville, FL, May 18, 2009 --(
PR.com
)-- The new Grimes Supply Chain Services will continue the company's recognized commitment to quality care and servicing, offering current and new Grimes clients alike a much broader range of international and domestic transportation services, including:
NVOCC import/export
Customhouse Brokers
Multi-modal transportation
Distribution and warehousing coordination
"We are proud to have been recognized by our clients for our dedication to detail and the quality of our service," said Grimes President Michael O'Leary. "This commitment to complete client satisfaction by our experienced, professional employees is the key to our continuing success. We will certainly apply this level of performance to the exciting new areas of service we are now offering. We are indeed a one-source supplier now."
Thousands of people within the transportation and logistics industry were surveyed in the selection of the new Grimes Supply Chain Services name, which was a clear favorite. In re-naming and reorganizing GTB, Grimes is expanding upon its newest and fastest growing division. The new services will only accelerate that exceptional growth record.
Fully integrated with Grimes Trucking Company, Grimes Warehousing Services and Grimes Packaging Services, Grimes Supply Chain Services provides a sophisticated and seamless package of powerful tools for supply chain management.
TGC, a Jacksonville, Florida based company, currently operates both public and contract warehouses in Florida and Maryland. As a single-source solution for logistics and supply chain needs, TGC provides warehousing, transportation, freight forwarding, Customs brokerage and packaging services to its clients. FileSafe, Inc., a wholly-owned subsidiary of TGC, offers document storage services to businesses in Northeast Florida.
###