Jackpot Rewards Announces Six New $100,000 Drawings Per Year Contest by Online Shopping and Rewards Company Guarantee Six-Figure Payouts to Individual Every Other Month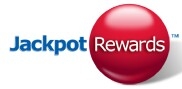 Newton, MA, June 16, 2009 --(
PR.com
)-- Jackpot Rewards (www.jackpotrewards.com), the online shopping and rewards site offering its members discounts to more than 600 brand-name retailers, today announced that it will add six guaranteed $100,000 drawings to its arsenal of giveaways. The site, which offers members three weekly chances to win $100 million, will draw one lucky winner every other month as part of the new giveaway.
Active members will automatically be entered into the contest and do not need to take any action. Each member will automatically receive one entry for each active day of membership between each drawing. The random drawing will take place on a pre-determined date and winners will automatically be notified.
This contest runs in addition to all other Jackpot Reward offerings. In addition to the chance to win $100 million three times each week, the site offers guaranteed grand prize drawings that reward members with prizes including free mortgage payments for a year, an African Safari and a MINI Cooper.
"Our first $100,000 drawing in March, which coincided with our one-year anniversary, was such a smashing success we have decided to repeat that celebration every 60 days," said Jim Miller, Jackpots Rewards President and CEO. "This guaranteed prize will have an immediate impact on the winner's life and our ability to offer such a reward is a testament to the success of Jackpot Rewards through its first year."
Jackpot Rewards offers its members the opportunity to save 28%, on average, by shopping through their exclusive shopping mall at www.JackpotRewards.com which is made up of more than 600 brand-name retailers. As an added benefit for members, Jackpot Rewards offers daily, weekly, monthly and bi-monthly opportunities to win valuable cash and merchandise prizes.
About Jackpot Rewards
Jackpot Rewards is a one-of-a-kind online, subscription-based membership program, which provides its members access to exclusive deals on sought after lifestyle products and the most cash back on over 20 million products from more than 600 leading online retailers. Jackpot Rewards members also obtain entry into an exciting, multidimensional sweepstakes that offers members three chances per week to win a Super Jackpot of $100 million and hundreds of guaranteed prizes every week.
Get ready to win big and save big — learn more at www.JackpotRewards.com.
###
Contact
Jackpot Rewards
John Gates
617-861-3651
www.jackpotrewards.com
Emily Lippard
Elevate Communications
elippard@elevatecom.com
617-861-3674

Contact