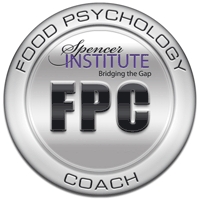 Rancho Santa Margarita, CA, June 16, 2009 --(
PR.com
)-- An effective method of dealing with American obesity and health struggles may have arrived. It's no secret that Americans are getting fatter and have more challenges with eating than ever before. The emergence of the food psychology coaching field could be the answer. According to Dr. John Spencer Ellis, CEO of the Spencer Institute for Life Coaching and Marc David, a leading researcher and pioneer in the field of food psychology, weight issues go far beyond just "what" we eat. It's more about "who" we are as eaters. Because of these findings, John and Marc joined forced to make a difference with the development of the Food Psychology Coach Certification program. This comprehensive training course is designed for fitness professionals, nutritionists, dietitians, life coaches and psychology professionals.
"Medical science has finally recognized the important role of diet in optimal health and disease prevention. Yet something is missing. Obesity, overeating, pain around body image, emotional challenges with food, digestive ailments, fatigue and nutrition-linked metabolic disorders are with us more than ever. Clearly, our collective approach to nutritional health and happiness isn't working. It's time for a new way of seeing things," says Marc David.
"Although most people are not aware of the following, science shows it's true: Our nutritional metabolism is profoundly affected by our thoughts, feelings and beliefs. It's directly impacted by our level of stress or relaxation during meals. It's elevated by the amount of pleasure we receive with eating. It's even energized when we have compassion for our fears about weight and body image," adds Dr. Ellis.
The Spencer Institute's Food Psychology Coach program appears to offer new insight and resources for practitioners who help people gain wellness and self-understanding. And for consumers seeking help, this just may be the Golden Ticket we've all been seeking.
Those interested in learning more and enrolling in the Food Psychology Coach program can get all the details online at http://www.SpencerInstitute.com.
###