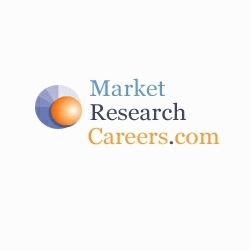 Stamford, CT, August 03, 2009 --(
PR.com
)-- An important mid-year survey conducted by MarketResearchCareers reveals that market research organizations further reduced their budgets by 2.9% during the first half of 2009 on top of a 9.5% reduction from 2008 levels.
Among the most commonly employed budget containment practices were layoffs, reduced travel, reduced raises, and reduced conference attendance and participation.
"It was shocking to learn more than half (56%) of all market research organizations laid off one or more employees during the first half of 2009," said Mike Carroll, Director of Sales and Marketing for MarketResearchCareers. "Equally concerning is the fact that 40% of all market research professionals are currently concerned about losing their job," said Carroll.
The report, entitled the
2009 Market Research Supplier Report Card and Mid-Year Industry Update
also reveals some encouraging news.
During the first half of 2009, 40% of organizations hired one or more market research professionals. And nearly half (49%) of all market research professionals believe the second half of 2009 will be better than the first, with only one-fifth believing the remainder of 2009 will be more challenging.
"Driven by a variety of reasons, the outlook is more favorable among specific segments of the market research industry," said Carroll.
In addition to economic and staffing insights into the market research industry, the report also contains a customer-provided "Report Card" for more than 60 market research suppliers along six dimensions of customer satisfaction. Additionally, the report identifies the key improvement opportunities for suppliers operating in the Full Service, Syndicated, Online Sample, and Online Survey Software segments.
For more information about the report, please visit: http://www.marketresearchcareers.com/supplier_report_card_2009.aspx
About MarketResearchCareers
MarketResearchCareers is the career website with the most comprehensive database of resumes and jobs focusing exclusively on the Market Research industry.
Visited monthly by nearly half of all market research professionals in the United States and possessing the resumes of more than 20,000 market researchers, MarketResearchCareers is your market research staffing headquarters. See why so many corporate hiring managers, human resource professionals, market research suppliers, and thousands of skilled researchers turn to MarketResearchCareers to fill their market research jobs.
Visit them on the web at http://www.marketresearchcareers.com or call them at 1-800-872-5401.
###