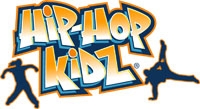 Gainesville, FL, August 30, 2009 --(
PR.com
)-- If you want to see how hip hop dance can be wholesome, just take a look at the Hip Hop Kidz. For almost two decades, these dedicated and energetic youngsters have been entertaining crowds at charity events, ballgames, music videos and almost every venue imaginable. Now the nation's premier dance program, which has spawned its own full length movie, music CD and book series, comes to Gainesville.
Started over 17 years ago by National Aerobics Champion, Suzy Stone, Hip Hop Kidz has become a worldwide phenomenon. What began as a small Saturday morning class has turned into the award winning Hip Hop Kidz program. Today there are more than 500 kids, ages five years to 17 taking Hip Hop Kidz classes in South Florida and California, and soon to launch in Gainesville in North Central Florida, beginning this month at Baileys Powerhouse Gym. Parents and children are invited to get a taste of this unique dance program at the kick-off event with a free master class/open house on Saturday, September 5, 2009, from 12:00-1:30 p.m. Baileys Powerhouse Gym is located at 3441 W. University Ave., Gainesville Florida 32607.
Beginning September 8, 2009, weekly Hip Hop Kid Classes will be offered on Mondays and Wednesdays from 4:00-5:00 p.m. and Saturdays from 10:00a.m.-12:00 p.m.
Gainesville Hip Hop Kidz students will learn the hottest choreography to the freshest beats in a fun, creative, easy to follow atmosphere. Stone developed her award winning program with a special teaching methodology and vocabulary for kids and teens.
"We break the movements down into bite size pieces that they are easily digested and learned over a two-month session. Kids and teens have fun while getting in shape and, at the same time, are able to understand musical beats and easily memorize the steps," says Stone. "Most of our students love the popular dance shows and want to emulate the moves, but don't know how to begin. We have students, who started with virtually no dance experience, go on to many major accomplishments in their lives. Hip Hop Kidz recent 'claim to fame' students include former Hip Hop Kid, Brandon Bryant of So You Think You Can Dance, and Cassie Scerbo, of the movie, Bring it on 4 and ABC Family's hit show Make It Or Break It and Cody Longo of the movie Fame."
According to Hip Hop Kidz Entertainment Director Jenn D'Angelo, most of the students take the classes for fun and fitness, but can aspire to more advanced levels including several performance troupes.
"Our advanced troupes are made of kids of all ethnicities sizes and shapes. We teach them to work as a team and respect the importance of giving back to the community. We don't use anything with profanity or a bad message and actually edit all the music in-house ourselves, so that the kids get the pure essence of hip hop, without all the bad words," says D'Angelo.
Directing the Gainesville program will be Tanya Juhasz, a young mom with a passion for kids. Tanya is a former Miami Heat Dancer, and was the Director/Choreographer for the first dance team in Major League Baseball history, The Florida Marlins Mermaids, as well as, a Hip Hop Kidz instructor.
"We are really pleased to welcome Tanya as the Gainesville Hip Hop Kidz director," says founder Suzy Stone, "We are lucky to have found someone with such an incredible dance background and a love for children."
The master class held on September 5 will be a special treat as it will be lead by Hip Hop Kidz President, Suzy Stone and Gainesville Director, Tanya Juhasz with a special performance by choreographer and former Hip Hop Kid, Nahshon Blair. For more information contact Tanya Juhasz the Hip Hop Kidz office 352-505-8989 or
www.hiphopkidz.net
###