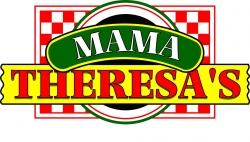 New Windsor, NY, September 14, 2009 --(
PR.com
)-- Results: Meat Ball Eating Contest to Benefit Muscular Distrophy and
the New Windsor Volunteer Ambulance Corps.
Mama Theresa's Pizzeria & Italian Eatery along with Mama Theresa's Italian Specialties is pleased to announce that the first annual Meatball Eating Contest held on Sunday, September 6, 2009 was a great success raising a total of $1900.00 to be split equally and donated to Muscular Dystrophy and the New Windsor Volunteer Ambulance Corps.
Sunshine filled the sky and the smell of meatballs, fried ricotta balls and sausage and peppers filled the air this passed Sunday as a large crowd watched as 11 meatball eating contestants took their place at their plates to benefit two wonderful causes. After 10 minutes the smiling crowd of on-lookers cheered as Mama Theresa's awarded Joe Menchetti First Place in the contest after he ate 18 meatballs, Kevin Seckerson, Second Place for 16 meatballs and Paul Pacione Third Place with 10 meatballs. After the contest the fun continued with plenty of food and over 25 raffles of gift certificates, services and items donated by local merchants.
A huge thank you to all of the meatball eating contestants and all of the community members who came out to enjoy what will be the first of many future meatball eating contests. The following local businesses and civic organizations made generous contributions in the form of donations, services and gift certificates; Antonio and Pasquale's Barber Shop, Authentic Landscapers, Avocado Mexican Restaurant, Bakers Dozen, Big V Shopping Plaza, Big V Liquor Store, Coca Cola, Cumulus Broadcasting, Healy Brother's, Hot Dog Hut, Hudson Valley Tent and Party Rental, K104, Minute Man Car Wash, New Windsor Coach Diner, New Windsor Police Benevolent Association, New Windsor Police K9 Unit, New Windsor Volunteer Ambulance Corps, Orange County Pools, Overtones Hair Salon, Play It Again Sports, Quiznos, Royal Foods, River Grill, Scarano Chiropractic, Santino and Son Bakery, Schlesinger's Steakhouse, Tanning Hut, Times Herald Record, Vails Gate Volunteer Fire Dept., Village Paint, Windsor Dental, What's Hot, and Wireless Zone.
###