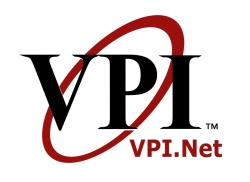 Irvine, CA, September 16, 2009 --(
PR.com
)-- Writer-Director John Landis talks about the making of "An American Werewolf in London" and his extensive film career on a special edition of "Monster Talk Radio," the VPI.Net radio podcast that talks about the horror and monster film genre, from the classics to the contemporary, as told through the voices of the people who helped create them. Shows are available for listening now on iTunes or for a direct link:
itunes.apple.com/WebObjects/MZStore.woa/wa/viewPodcast?id=327253789
. (The Podcast ID is 327253789).
Landis wrote the script for "An American Werewolf in London" when he was 18, but could not get it produced until years later (1981). Viewed now as one of the most gripping horror films of all time, it has been re-mastered and released on Blu-Ray Hi-Def and two-disc DVD from Universal Studios Home Entertainment.
Landis talks with "Monster Talk Radio" co-hosts Scott Essman and Gary Lycan, and co-producer and filmmaker Pasquale Murena about the path the movie took to get to the screen and the visually stunning werewolf make-up created for actor David Naughton by Rick Baker.
The movie, shot in England, includes an exciting climax shot in Piccadilly Circus. "The cops only allowed us to stop traffic completely for two or three minutes at a time," he told the Monster Talk Radio hosts. "And that meant we not only had to figure out how to do the stunts but, like a race track, we had to get everything off the street immediately," Landis said.
The re-release includes "Beware the Moon," a critically acclaimed documentary on the making of the movie, and "I Walked with a Werewolf," Academy Award-winning make-up artist Rick Baker's reflections on "An American Werewolf in London," and the 1941 Universal classic "The Wolfman."
Landis also shares stories on his other films, ranging from "Animal House" and "Beverly Hills Cop 3" to "Schlock" and his Emmy-winning work on "Mr. Warmth: The Don Rickles Project."
Due to such high interest in the film's re-release, "Monster Talk Radio" devoted two programs to "An American Werewolf in London."
The other program features Paul Davis, who produced "Beware the Moon," and Constantine Nasr, who was the post-production producer on the project. "It's terrific! Very informative and entertaining," Landis said. Nasr's previous work includes acclaimed cinema documentaries on subjects ranging from "Public Enemies: The Golden Age of the Gangster Film" and "1939: Hollywood's Greatest Year" to "Tom and Jerry…and Chuck" and "Mel Blanc: The Man of a Thousand Voices."
Monster Talk Radio was created by Essman, a creative consultant and publicist who has created several monster books and documentaries, and Lycan, a TV producer and radio columnist for The Orange County Register.
The Landis episode also includes a preview of the annual Knott's Berry Farm Halloween Haunt in Buena Park, Calif.
"Monster Talk Radio" is a production of VPIRadio.com by VPI.Net in Irvine, CA.
VPI.Net is a full-service interactive entertainment and marketing agency founded by Zack Zeiler, CEO & President of VPI.Net in 1995. Mr. Zeiler is a recognized expert in games, kids, entertainment, technology and Websites.
------------------------------------------------------------------------------------------------
About VPI.Net
VPI.Net is a full-service interactive entertainment & marketing agency founded in 1995 in Irvine, California. At VPI, we specialize in the creation of your interactive Website, making certain that it's easy to use, visually engaging and communicating effectively to your core audience. Additional products and services from VPI include the development, creation and deployment of games (online, printables, multiplayer, iPhone games and apps, as well as Blackberry, Google Android) as well as SMS, MMS and user generated content, tools and events.
Additionally, in-house services from VPI.Net include the creation, programming and management of instant win games, sweepstakes, contests, loyalty programs, as well as the creation of all the rules, bonding (where applicable) as well as pick, pack, and shipping of the custom promotion's deliverables. VPI.Net also owns and operates our own state-of-the-art Web hosting datacenter.
Recently, VPI expanded entertainment offerings to include our next generation green screen studio for film, photography and TV production that is versatile for multiple shoots to take place at the same time without overlapping of resources or space. At the same time, VPI Entertainment features a full broadcast studio for recording of radio shows, satellite radio and voiceover work. With VPI's entertainment background, we have professionals on staff for filming, photography, show development, book and product development as well as radio shows, replication of DVDs, CDs and Blu-Ray DVDs.
For more than 14 years now, VPI.Net has been at the forefront of our client's needs with a direct focus on their distinct needs by specializing in delivering solutions that create lasting impressions. Our expertise and ability to think outside the box assure effective online and offline relationships for our clients.
We invite you to visit VPI.net for additional information and examples of our work.
Media Contact:
Gary Lycan
Public Relations Director
949 502 6154
glycan at corp.VPI.net
###