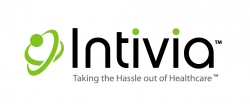 Piscataway, NJ, October 15, 2009 --(
PR.com
)-- Intivia, the leading provider of Medical Transcription Services and InSync™, their fully integrated Electronic Medical Record and Practice Management System has moved their corporate offices from Somerset, NJ to Piscataway, NJ to allow for their continued growth.
"We outgrew our current facility so we are moving to a custom-made campus and incorporating various new technologies to help us better meet the expectations and needs of our customers," said Ankita Javia, Director of Operations of Intivia.
The current client base at Intivia combined with the continued and tremendous demand in the healthcare industry for a fully integrated
EMR
and Practice Management software program has positioned Intivia at the pinnacle of their market. Using their new customized office space to their best advantage, Intivia is poised and ready to meet the building surge of new EMR clients.
The new facility also provides additional office space that will help meet the growing demands of Intivia customer service, marketing, business development and operations departments. This office space will allow for improved working environments for the growing Intivia staff as well an enhanced customer service experience for all Intivia customers.
The new state-of-the-art office location is 371 Hoes Lane, Suite 302, Piscataway, NJ 08854. Their phone and fax numbers remain the same at 877-246-8484 (Phone) and 732-907-1808 (Fax).
About Intivia
Intivia is the leading provider of unified EMR and Practice Management software solution and
Medical Transcription Services
to over 300 healthcare facilities throughout the United States. The company has leveraged advanced technology and proven business processes to provide services and solutions that translate into better efficiency for healthcare organizations. Currently, the company services hundreds of leading hospitals, medical clinics and physician practices, including some of the most prestigious medical centers.
To learn more about Intivia, their renowned Medical Transcription Services or the state-of-the art InSync™ software program for your medical organization, please contact their sales department online at
http://www.intivia.com/
or by phone at (877) 246-8484.
###