Two Becomes One - Finding a Match
Two Becomes One is truly "Where Two Souls Become Mates!" As a top notch professional introduction service, Two Becomes One has created proven processes to making dating fun, easy, and enjoyable.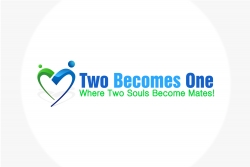 Orlando, FL, October 15, 2009 --(
PR.com
)-- Finding Your Match
Two Becomes One professional introduction service takes the guess work out of finding your soul mate.
You don't have to look behind you to back your car out any more because some cars come with back-up cameras onboard. You don't have to watch commercials during your favorite TV programs because DVR allows you to fast forward through the advertising. And today's singles don't have to rely on family, friends and bars to meet that special someone. Two Becomes One professional introduction service uses an extensive process consisting of compatibility testing, in-depth background checks, attitude profiles, current lifestyle and future goals to match you with compatible individuals.
Two Becomes One specializes in introducing busy professionals, divorced parents, retirees, and widowers. The membership is comprised of a diverse population from every walk of life, ethnic background and age group. As an introduction service, Two Becomes One does more than just send two people out on a date. Instead, they meet with each member individually to create a customized plan to help them achieve their specific relationship goals.
It is all about matching based on compatibility and receiving feedback as well as giving encouragement to make sure you are successful.
Time Used Wisely
One of the many advantages of being a member of Two Becomes One is clearly the convenience factor. Being matched by a professional means you don't have to waste valuable time dating someone only to find out a year into the relationship that you have different goals or personal beliefs. Two Becomes One's proven processes are a much more efficient and effective use of your time, says professional matchmaker Erica Gardner. "We have found over the years that the reason relationships don't work is that ultimately we're not compatible with the people we meet, date, and even marry. It typically takes between 18 months and 2 years to determine you are actually compatible with someone. By that time, many of us are already married. It's no wonder there is a 50% divorce rate in this country when you put things into perspective.
"What we do at Two Becomes One is change the way you meet people. We don't even want to think about introducing two people unless they are compatible. Do they have similar personalities, interests, and goals? Are they going to be able to love each other as much 20 years from now? Once we have determined two people are compatible based on the plethora of information we gather, we want them to meet. Now, the only thing they have to do is spend 15 to 20 minutes to see if there is chemistry between them."
Customized For You
"Our members don't want to leave their love life to chance anymore," says Ms. Gardner. "They want a program that works and an opportunity to find someone who's a fit and that's what we provide them."
Gardner says the Internet has changed the way dating works and not necessarily for the better. Too many people are comfortable staying at home and searching through profiles in order to talk to people far beyond their neighborhood and unknown to them. That leaves those searching for true companionship at the mercy of those who get off the couch to go out at night.
But that is a problem that Two Becomes One can help solve. "We provide a very safe and logical way for busy singles to meet the type of individual they want to meet," explains Ms. Gardner. Customized membership programs can be tailored to fit your specific needs and goals. Because Two Becomes One is not a cookie cutter service, Erica encourages members to talk over their relationship priorities with her. She'll be sure to work out a confidential and customized program that takes into account your personal preferences.
Gardner says she personally reviews each match to make sure everything is considered. "Computers can't tell that someone has a good hand shake, an honest smile, or is a little shy. We get a great deal of information from the questionnaires and profiles we administer. But in the final assessment, professional matchmaking experience plays a vital part in a successful match."
Relationships Made Easy
Two Becomes One's personal and confidential approach allows you to relax and enjoy the process. "We do all of the legwork. The only think our members have to do is find out if there is chemistry between them and that's the fun part," Gardner says.
For more information on a Two Becomes One membership or to set up an appointment please call 407.363.5683 or visit
www.TwoBecomesOne.com
###
Contact
Two Becomes One
Erica Gardner
800-684-LOVE
www.TwoBecomesOne.com

Contact