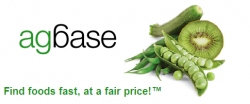 Wenatchee, WA, October 29, 2009 --(
PR.com
)--
AgBASE.com
, North America's fastest growing farm-to-market ecommerce service announces the launch of the largest online wine marketplace. More than 90 percent of the wine sold in online stores in North America is now available through AgBASE.com for purchase and delivery. Here customers can find their favorite traditional wine with their desired terriors as well as many dessert, mead and fruit wines. This ecommerce service provides a benefit to both the winery and the consumer. The wineries have greater market visibility and the consumer has a greater choice of wine.
Using AgBASE.com, the user can quickly find local, regional and national brands of wine. On the home page the user can search for a particular variety of wine or a specific winery. More generically, the user can find the wine of choice by location. Wineries with online stores in California, Oregon, New York and Washington can be quickly located on the AgBASE.com home page. General pricing of the wines are described and run from less than $10 to more than $100 per bottle.
About AgBASE.
AgBASE, Inc., is a rapidly-growing global corporation supporting the direct marketing of food and complementary products. AgBASE, Inc. operates a farm-to-market ecommerce service, AgBASE.com that assist users find foods (and wine) fast, at a fair price! AgBASE.com quickly connects buyers with local artisan growers and producers as well as valued added resellers at a fair price by reducing transaction costs. AgBASE's sales efforts are currently focused on the North American online food and beverage marketplace but its customers, venders and contract employees can be found in more than 100 countries worldwide. AgBASE, Inc. is headquartered in Wenatchee, Washington.
###