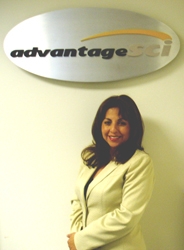 El Segundo, CA, November 13, 2009 --(
PR.com
)-- "There are four actions organizations can take to thwart attacks," said Counterterrorism Expert Elsa Lee, CEO, Advantage SCI, El Segundo, CA. "Preparedness plans need to be bullet-proof and developed through "round- the- clock" education of threats - plots, methods, intentions, motivation, and capabilities," says Elsa Lee, counterterrorism expert, author, and CEO of Advantage SCI (www.advantagesci.com), a national security services firm operating in Los Angeles and Washington, D.C.
True experts know that insight and intelligence serve as the "first line of defense" against white collar crimes, national security crimes, terrorist attacks, or workplace violence. They know that vetting people and extreme planning is crucial in protecting organizations from ever having to perform containment or
recovery operations as Fort Hood personnel did yesterday.
Lee says a terror attack does not require explosives or IEDs, just a human being with an "ideology" that goes against U.S. values and a handgun as yesterday's attack amply demonstrated. The attacker's motivation determines if it is purely violence or a terror attack. Lee says "the telltale signs of a disgruntled employee also seemed to be in play before yesterday's Fort Hood attack and were either missed or ignored – thus leading to the worst betrayal a soldier could ever experience. Lee states the shooters actions constitute an act of "terrors" and says terrorists are vulnerable to detection in the planning stages.
They will say or do something in the months that lead up to the attack to tip their hand and people need to take notice and act on such information. At a minimum, Lee has four recommendations to help thwart future attacks:
1. The error of margin for vetting people with access or entry into the military must be "zero" – or we will experience more 9/11, Fort Dix, and Fort Hood scenarios
2. Protection and Preparedness plans must be developed only by valid experts
3. Plan testing must factor into today's threats – Fort Dix plotters, radical extremists enlisting in the U.S Military, and potential attacks by those who take an oath to save lives - "doctors"
4. All organizations – even military, must have "workplace violence" plans
Lee states that the concept of firing into a crowd was the basic premise of the Fort Dix plot, where radical Islamists plotted to kill "as many soldiers as possible" at Fort Dix, N.J. in 2007. If the Fort Hood shooter opposed the war, he could have declared himself to be a "conscientious objector" or fled away instead of killing fellow soldiers. Only time will tell if yesterday's attack at Fort Hood was carried out by terrorist sympathizers, a radical Islamist, organized terrorists, recruited terrorists, a disgruntled person, or all of the above.
About Elsa Lee. CEO Elsa Lee is also a 20-year counterintelligence agent who was at the center of terrorist attacks against military installations abroad in the 1980s and was also on a joint terrorist task force that captured terrorists. Her firm, Advantage SCI, provides national security services through consulting, training, and staffing. In her most recent book, Homeland Security and Private Sector Business: Corporations' Role in Critical Infrastructure Protection, she offers insight and strategies for securing our homeland against national and transnational threats.
Contact: Traci Britton
Advantage SCI
PH: (310) 536-9876
tbritton@advantagesci.com
###