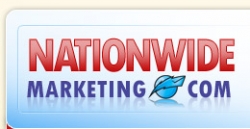 San Diego, CA, November 22, 2009 --(
PR.com
)-- Today, Nationwide Marketing announced the partnership of the Mortgage Lead Vault who is a direct lead company specializing in mortgage leads, to provide comprehensive, private label
mortgage lead generation
services. Nationwide Marketing will provide Mortgage Lead Vault with technology and internet marketing precision for outsourcing for American consumers to compare mortgage loan quotes online. The lead marketing services will include customer service, loan approvals, underwriting guidelines and article publishing. Nationwide will help drive additional web traffic to the online portal of Mortgage Lead Vault targeting lead types such as, conventional, conforming, jumbo, FHA and VA mortgage products.
Mortgage Lead Vault
is an online company that matches consumers with mortgage lending professionals who compete for their home loan business. The company provides an end-to-end loan shopping experience from customer acquisition to loan disclosure capabilities. The mortgage lead company, which also works with lenders, brokers and loan modification law firms to help distressed homeowners refinance and modify loans in their portfolios, is a licensed mortgage lender authorized to conduct business nationwide.
Their goal is to provide customers a seamless lending experience from start to finish and the Nationwide Marketing will become an important partner in that effort for the Mortgage Lead Vault business." "We are excited to support Mortgage Lead Vault and their focus on connecting qualified borrowers with their online loan quote process and its exceptional commitment to the better closing conversions for loan officers," said Sanford Sarconi, regional manager, for Mortgage Lead Vault. According to Nationwide's founder, Bryan Dornan, "Nationwide Marketing is committed to working with Mortgage Lead Vault to enhance the experience of consumers shopping for home loans online."
About Nationwide Marketing
Nationwide Marketing is the nation's fastest growing search marketing company specializing in mortgage lead generation. The internet marketing firm publishes articles for companies like the Lead Planet and the Leads Outlet. Nationwide Marketing develops web portals that connect loan applicants with multiple lending professionals that compete for their mortgage or loan modification business.
###