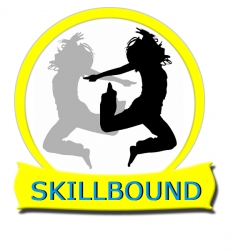 New York, NY, December 02, 2009 --(
PR.com
)-- Skillbound.com is desperately sad to hear of the plight of the unemployed around the world. In the U.S. alone, the unemployment rate has now surpassed double digit percentages. Layoffs are the norm and personal debt levels are escalating. It's truly horrible to think of people too scared to answer their phones or pick up their mail in fear of creditors' demands.
"So we had this idea to launch a website called whyyourfirmshouldhireme.com" said a Skillbound.com spokesman. "The idea is to encourage people to visit the site and invite them to submit a 100 word description of why they think they should be hired by the employer of their choice. If they impress the panel and win, one person will get our help in designing the site and they can use it for up to a year or until they find a job.
It's a small gesture but hopefully it will help one person find a job. They can select their own Website style and place a link to the site on their resume.
For everyone else, they can add their skills and talents to skillbound.com's skills bank and look for a job that way. People are looking for consultants and tutors as well as offering to hire people for random jobs.
Otherwise, if they want more skills, they can reach out to our members who are looking to train them in a skill, provided they get one of theirs in return."
###