Hard Money NYC Closes a $160,000 Bridge Loan in Just 4 Days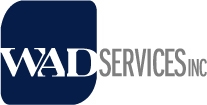 New York, NY, December 15, 2009 --(
PR.com
)-- Hard Money NYC (
www.hardmoneynyc.com
), a private money lender specializing in commercial real estate financing, announced that it has closed a short term loan on a mixed use property in Bronx, New York in just 4 days.
The borrower had felt the effects of the bad economy all year round, and was in need of some capital to jump start his restaurant for the holiday season. In order to capitalize on the influx of business he needed to have available capital for inventory and to hire temporary employees.
Hard Money NYC satisfied an existing 92k first mortgage and provided the balance of the money to the borrower as a cash injection into his business.
Robert Coppinger, Founder and Principal at Hard Money NYC said: "Closing in 4 days is by no way the norm, but, our fund is set up in a way to move quickly when we need to. In this particular scenario, we were very comfortable with the borrower, the collateral, the use of funds, and his exit. These components allowed us to make a quick decision and deliver for our borrower."
Hard Money NYC is owned by W.A.D. Services, Inc. They maintain offices in Bronx New York, Hartsdale New York, and Stamford Connecticut.
For more information on Hard Money NYC, please visit us at www.hardmoneynyc.com, or at www.wadservices.com.
###
Contact
Hard Money NYC
Robert Coppinger
347-281-4577
www.hardmoneynyc.com

Contact