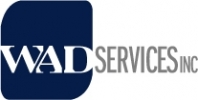 Hard Money NYC www.hardmoneynyc.com is a direct private money lender for real estate transactions. We specialize and lend in the following markets - NY, NJ, and CT.
Loan minimums of 100k and loan maximums of 10MM. We offer investors another option to capital when timing, property type, location, credit, income, or overall business model do not fit into traditional lenders programs.
We move quicker than traditional lenders do allowing our borrowers to capitalize on opportunities that must be closed very fast.
For more information on our company, please visit us at www.wadservices.com
To submit a loan scenario, you can visit us at http://www.hardmoneynyc.com.