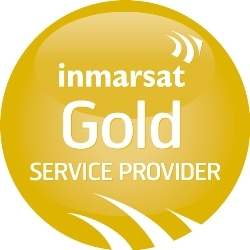 Framingham, MA, December 18, 2009 --(
PR.com
)-- World-Link Communications, an Inmarsat service provider (SP), has achieved Gold Service Provider status in the mobile satellite operator's new accreditation scheme. World-Link received praise for their technical innovation in maritime value-added products that facilitate shipping companies' communication and satcom customer service.
The Inmarsat Connect Accreditation program is a voluntary, comprehensive evaluation that reviews an SP's observance of best practices within the satcom industry and compliance to Inmarsat's standards. Connect serves as the Inmarsat vehicle for quality assurance, self-regulation, and public accountability. Developed and managed by Inmarsat, the program reflects, reinforces, and promotes best practice and the highest standards of customer service in the satcom industry.
Chris D'Aguiar, VP of Sales & Marketing for Inmarsat stated, "World-Link is a successful business that has seen strong growth in the sale of Inmarsat services into the maritime community. We have been very impressed by their performance, their development of value-added services, and their in-depth understanding of their customers' markets. Their Gold Service Provider status is well deserved."
Piers Cunningham, Director of Maritime Business for Inmarsat, said, "Having worked alongside World-Link within the maritime business globally for many years, it is very pleasing to see their contribution to the business rewarded in this way. Achieving this significant benchmark is something to be justifiably proud of, and I wish them all the best into 2010 and well beyond."
"The Gold Service Provider status brings further recognition to World-Link Communications for our commitment to excellence, accountability, high professional standards, and continued value-added service improvement. We are very proud of this achievement. We have been recognized for our commitment to the maritime community," Word-Link Communications' President, Asad Salameh, commented.
World-Link Communications was recognized for excellence in sound business practices, their extensive value-added products' portfolio, accountability and quality of service. Today, over 800 ships worldwide have chosen World-Link Communications as their satcom service provider to improve their communications, save costs and increase productivity.
About World-Link Communications, Inc.
World-Link Communications is an award-winning provider of customizable, maritime satellite communications solutions. The Company, founded in 1989, is based in Framingham, Massachusetts and has offices around the world.
ISO9001 Certified and serving more than 800 hundred ships, the organization delivers maritime satellite services combining proprietary acceleration, compression and network optimization technologies that have won the trust of ship owners and managers worldwide.
World-Link Communications is committed to improving maritime satellite communications services while meeting customers' need for faster, more reliable and cost effective services.
Check their recently launched products:
CrewMail
,
FastLink
and
ShipSat
.
###