CTXM is to Launch Its Multi-Brand Solutions During ICE 2010
European-based iGaming software provider CTXM will launch its Multi-Brand Solution during ICE 2010. The solution enables a new business model for the iGaming industry.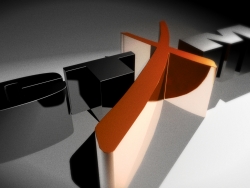 Riga, Latvia, January 09, 2010 --(
PR.com
)-- The key advantage of Multi-Brand Solution is that it allows medium and large operators to run several gaming sites, brands or agents on one platform using common back office and management tools. This means that iGaming operators can build their distribution network using their brand power by franchising their business model to other operators or sublicensing the software to their affiliates – thereby maximizing return from their business.
"A diversified market environment requires more and more flexibility from gaming operators," said Udy Yosha, CEO at CTXM. "Our solution is designed to help operators to be more flexible, responding to emerging opportunities and market needs in minimal time, as well as providing beneficial technology for increasing their market power."
In addition, Multi-Brand Solution enables third party application integration and includes extensive back office tools. It also includes enhanced management of multi-language and multi-currency support, enabling easy localization of gaming sites according to market needs. The setup, branding and customization of new iGaming sites and casinos are instant, with minimal IT involvement. In addition, flexible multi-skinning features allow easy customization of gaming site's content and interface, allowing operators reduced administrative costs as well as increasing their efficiency.
About CTXM:
CTXM is the leading developer of innovative and efficient turnkey solutions, including gaming foundation platforms, casino and fixed odds games and turnkey gaming and payments solutions. CTXM carries out projects for the leading operators in the iGaming and e-Gambling industries and partners with successful game publishers and IP owners. Since 2004, CTXM has developed over 100 gaming applications, 20 titles for PC, XBOX Live and iPhone and has co-published over 100 casual game titles in Central and Eastern Europe. More information:
online casino software
###
Contact
CTXM
Liva Krumina
+371 6780 1949
www.ctxm.com

Contact