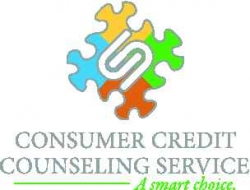 Aurora, IL, March 01, 2010 --(
PR.com
)-- Successful loan modifications through the federally funded Consumer Credit Counseling Service foreclosure-prevention program saw double-digit increases in 2009, according to numbers released this week by Program Director Bettye DeRamus. Lenders approved 65 percent, or 1,675, of the agency's loan-modification requests in 2009, up 10 percent from 2008.
"These numbers represent a real difference in the communities we serve," said DeRamus, whose agency, a program of Family Counseling Service of Aurora, provides no-cost foreclosure prevention and foreclosure intervention to residents in Kane, Kendall, DeKalb, Will, DuPage and Cook counties. "We've assembled the right team of housing professionals; expanded our offices to get closer to the populations we serve; made our services easy to access in-person, over the phone or on the Internet; and offered it all at no out-of-pocket cost to our clients. It's all making a difference."
Consumer Credit Counseling Service is HUD-approved and certified by the National Foundation for Credit Counseling and NeighborWorks America. The program provides no-cost foreclosure-prevention and loss-mitigation services as part of the U.S. government's Making Home Affordable initiatives. Services are available in English and Spanish, and can be accessed online at the agency's Web site:
www.auroracccs.org
, or by calling toll-free (800) 349-1451. Housing and credit counseling is available 9 a.m. to 5 p.m. Monday through Friday at the Aurora and Yorkville locations, or evenings and weekends by appointment.
###