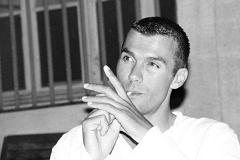 London, United Kingdom, March 16, 2010 --(
PR.com
)-- As the old proverb says, "to play is not to win," but by means of perseverance, some players gladly take part in the exception game which confirms the rule…
Thus while making a small tour of roulette on the famous online poker room, Poker770, a faithful member with a suggestive login, "rocambole06", has just hit the magnificent jackpot of €150 000, in one shot. Today possessing a small fortune, this inhabitant of Saint-Laurent-du-Var in the Alpes-Maritimes, is soon going to taste all the pleasures of a well achieved game party, attending to other hobbies, while continuing to bet on the roulette, his new best friend now.
Playing on Poker770 for one and a half years, the happy winner said in an interview to the site that he choose this site because of its great choice of tournament and promotions, and also because the site is in French, among all the other languages. He added that he had a very hard time to believe he won, but that it was a wonderful moment. He said in conclusion that 'without taking risks one cannot win anything.'
Fast and easy game, the roulette remains the must of the casino games, where each set mixes suspense and excitement all the time. This is the reason why the on-line casinos make it a point of honor to develop it, but the roulette of
770.com
is already ahead because it is offered under all its forms, up to the live version, new El Dorado of the all fan players.
770.com
offers more and more innovative casino games, but also online poker, bingo and sport bets. This huge games portal always welcomes the newcomers with a pleasant surprise, free bonuses are offered to every jackpot new pretender.
More information on
http://poker.770.com
###