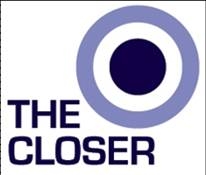 Ontario, Canada, March 18, 2010 --(
PR.com
)-- Reporting-Central is pleased to announce that THE CLOSER has been recognized as one of the Top 12 Most Useful Add-ons for the Microsoft Dynamics GP business solution.
THE CLOSER reconciles and balances the General Ledger with the AP, AR, Accrued Purchases, Cash, Inventory, Sales Order, and COGS sub-ledgers along with PayPal account information, ensuring results that tie to the penny in Dynamics GP.
The report was issued by DynamicsWorld.co.uk and lists the top 12 most useful Microsoft Dynamics GP add-on solutions available today. DynamicsWorld.co.uk worked with a pool of more than 200 experts in the Microsoft Dynamics channel to develop the Top 12 list for Dynamics GP customers and partners. The key criteria they used for selecting solutions for the Top 12 list were:
1. Proven integration with little to no technology footprint within Microsoft Dynamics GP
2. Real client experience that contributes to the product's maturity, which is "invaluable" in the delivery of the add-on"
3. Measurable, well-defined ROI benefits
4. Supplements Microsoft Dynamics GP functionality
Shane Hall, Managing Director and President, said "This is excellent validation about our vision for The Closer. It is one of only a few tools that can have a significant impact for every company that uses Dynamics GP."
Gianmarco Salzano, Director of Business Development, said, "We are thrilled to be recognized with this honor. Dynamics GP is a powerful business solution, and with The Closer, it becomes even better. If you run Dynamics GP you can have books that balance to the penny every month, every quarter, every year. The Closer will make your life easier…"
THE CLOSER does more than just eliminate the need to manually reconcile Great Plains, it also and ends the taking of "write-offs" for Dynamics GP users. THE CLOSER identifies the problem entries, explains the root cause of the problem and suggests the corrective actions that will bring balance to Dynamics GP. Executives and shareholders gain a new level of trust and confidence when the financial and operational reports tie. Accounting staff is more productive when their time is spent on more meaningful and value adding tasks. With The Closer, customers can reconcile Dynamics GP in minutes.
To see THE CLOSER first hand, visit the Reporting-Central team at Convergence2010 in Atlanta, April 24-27, at Booth #128.
About Reporting-Central
The Reporting-Central team has been actively involved with the Dynamics community for over 15 years, providing expert services and solutions for the Dynamics GP user base. Reporting-Central's Dynamics ISV products include THE CLOSER and aXicom, a forms and reports delivery solution for Dynamics GP. To learn more about Reporting-Central, and its products and services, please visit
www.reporting-central.com
.
For additional information, contact:
Gianmarco Salzano
Reporting-Central
gsalzano@reporting-central.com
813-579-4991
About DynamicsWorld.co.uk
DynamicsWorld.co.uk
is an on-line resource providing information not available in other spaces within the Microsoft Dynamics channel. Its mandate is to provide original content to inform and engage with the channel; DynamicsWorld.co.uk also provides a portal to unique services to the channel.
For additional information, contact:
Callum Murray
DynamicsWorld.co.uk
callum@dynamicsworld.co.uk
###