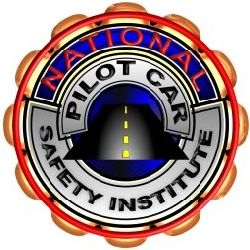 Wood Village, OR, March 24, 2010 --(
PR.com
)-- The National Pilot Car Safety Institute, Inc. is now distributing its first radio PSA promoting motorist awareness of the role pilot cars play in the safe movement of oversize loads. You can listen to it at their website http://npcsi.net.
Steven Barnes, founder and President of the NPCSI, is excited about the opportunity to present a message that targets an aspect of highway safety that has long been overlooked. "Our Respect The Amber Lights safety messages will help heavy haul drivers and Pilot Car Operators do their job with a little more respect and patience from motorists who hear these and who may not previously have appreciated the job they are doing."
A Critical Mission:
NPCSI is an Oregon registered non-profit organization whose mission is: "To promote Professionalism, Certification and Safety in the Pilot Car Industry, and Public Awareness of Driving Issues related to Oversize Load Movements." NPCSI consists of representatives from the heavy haul, pilot car and related safety and support industries.
"Respect the Amber Lights" is a safety awareness project that fills in a much needed piece of the highway safety puzzle that has been overlooked until now. With the ongoing increase in both the number and size of oversize loads, the motoring public needs to understand the challenges faced by the truck drivers and escort vehicle operators who work as a team to safely transport their important cargo.
The PSAs are available in ready-to-broadcast and live-read text formats to radio stations seeking relevant safety ads that will appeal to a broad listening audience.
###