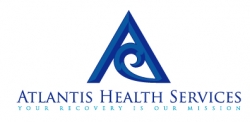 El Paso, TX, May 16, 2010 --(
PR.com
)-- Suboxone is a medication prescribed by a licensed physician to alleviate the withdrawal symptoms of pain killers and allows the person to regain control of their lives.
Many patients started taking Vicodin and Oxycontin for a legitimate medical condition, like back pain, arthritis, or after a surgery but find themselves taking more than prescribed and unable to stop. Soon, they find the pain killers controlling them, their lives are planned around the pain killers. They worry when is the time for their next pill to avoid the painful withdrawal symptoms. Some have resulted to illegal activities to obtain the pills in order to avoid getting sick. Their doctors at times refuse to see them because of the misuse of the pills.
Dr. Vanderpool said treatment is now available with Suboxone without having to be hospitalized. Withdrawal symptoms can be controlled with minimal discomfort.
Staff at Atlantis said that they have same day consultations and patients are treated by their physicians. Patients often report feeling better after their first day of treatment without feeling humiliated.
For consultation, patients can call their clinics at 915-544-3500 or the Atlantis Crisis Line 915-855-HELP (4357)
###