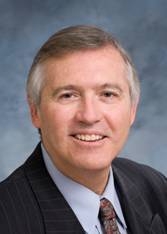 El Segundo, CA, June 22, 2010 --(
PR.com
)-- Geosemble® Technologies, Inc. (http://www.geosemble.com), the leader in the automatic geographic search, linking and overlay of textual content on geospatial imagery and maps, announced today that Stephen M. Lutton has joined the company as Vice President of Government Programs. His primary mission is to lead the company's product development and program management activities, as well as support business development efforts, for Geosemble's Federal Government customers. In this newly-created position, he reports to CEO André Doumitt and is based at the company's headquarters in El Segundo, California.
Stephen Lutton has more than 25 years of experience in developing, deploying, and supporting geospatial intelligence solutions for government and commercial organizations. Prior to joining Geosemble, he served as a senior business development representative at Northrop Grumman Mission Systems where he was responsible for program capture research, analysis, planning, and implementation for Satellite Communications and Intelligence, Surveillance, and Reconnaissance (ISR) programs for U.S. defense and intelligence organizations.
Before Northrop Grumman Mission Systems, Stephen Lutton held positions of increasing executive responsibility from V.P. to C-level at Core Software Technology, a developer of image and geospatial information processing, display, and data management solutions. Additionally, he directed product and algorithm development of image processing, pattern recognition, tracking and compression systems at the Electro-Optical and Data Systems Group within Hughes Aircraft Company.
"We're bringing Steve on board at a time when our new product rollout, combined with recent competitive changes in the marketplace have resulted in a big spike in demand for our products in the Government sector," said Andre Doumitt, CEO of Geosemble. "By virtue of his dual commercial and government experience, Steve brings important product development and program management leadership to Geosemble at just the right time."
Commenting on his appointment, Stephen Lutton noted "I've been following Geosemble's progress for some time now and have been impressed by the management team's accomplishments including the benefits and quality of its solutions that enable better decisions faster. I simply couldn't pass up the opportunity to apply my experience and contribute to Geosemble's continued growth and business success."
Stephen Lutton earned both his Master's of Science degree in Electrical Engineering and Bachelor's of Science degree in Biology, graduating Phi Beta Kappa, from Purdue University.
About Geosemble Technologies, Inc.
The company's flagship technology, GeoXray, is geographic-data-visualization software that automatically integrates various textual sources into geospatial imagery and maps. The system enables users to click on buildings and feature locations, and then automatically see the associated textual content providing relevant, timely and accurate information for better knowledge about the area. Geosemble's technology is used in a range of government agency and military applications, as well as by several municipalities. The company is an In-Q-Tel portfolio company, a DARPA Phase II contractor, a strategic Google® Earth Enterprise Partner, and developer in the Oracle® PartnerNetwork,. Geosemble Technologies, Inc. is privately held. Learn more at http://www.geosemble.com.
###