Chatisfaction Enables Easy Community Video Chats with iPhone 4 and Facetime and the Sprint HTC EVO with QIK
Chatisfaction allows anyone anywhere to find someone to video chat with using their iPhone 4 or HTC EVO, without having to know the person they are chatting with.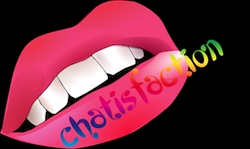 Albuquerque, NM, July 02, 2010 --(
PR.com
)-- Dirty Bird Interactive Inc., a Delaware Corporation, has released the first and only centralized video chat service designed specifically for use with the iPhone 4 FaceTime software and the HTC EVO 4G with QIK software.
"The first time I saw FaceTime I was blown away," says Dirty Bird Interactive Chief Software Architect and CEO Michael Pike. "The day the iPhone 4 came out we got our iPhones. The first problem I had was finding someone I could video chat with. We had been working on Chatisfaction for sometime and deployed it for regular chatting, but the iPhone and HTC EVO gave Chatisfaction a true purpose. Now you will find people who want to video chat in one location. I think it's the start of something great."
Chatisfaction is available immediately for the iPhone 4 as an HTML5 WebApp, and will be available in the Apple App Store as a native application with extended features within the coming days. The Sprint HTC EVO 4G with QIK software integration will be released July 15th, 2010.
You can view more information on Chatisfaction by visiting the Chatisfaction website at http://www.chatisfaction.com/
Dirty Bird Interactive Inc. is a new company specializing in niche movie productions, mobile game developer and console game creation.
###
Contact
Dirty Bird Interactive Inc.
Michael Pike
505-552-2369
www.dirtybirdinteractive.com

Contact