Bryan Kemper Named CEO of TriPower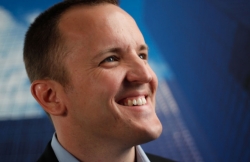 Livermore, CA, July 13, 2010 --(
PR.com
)-- TriPower today announced the appointment of Bryan Kemper as TriPower's CEO effective immediately. Kemper replaces Seth Buechley who has accepted a role directing SOLiD Technologies U.S. operations.
Kemper joined TriPower in 2002. He has managed the growth of TriPower's in-building coverage solutions including sales, design, engineering and integration. He has been instrumental in transitioning TriPower from a local technical services firm to one of the leading system integrators for Wireless Coverage systems. Most recently, Kemper served as TriPower's COO. He has also been instrumental in developing TriPower's Managed Services program which provides on-going system monitoring and repair services for DAS systems from most DAS equipment manufactures.
He has previously held sales engineering and product positions at companies including General Electric and Bell South.
TriPower increases customer efficiency and mobility by ensuring public safety radios, cellular phones and wireless voice and data networks work reliably indoors. The privately-held company plans, designs, installs, and provides post installation management services for complex in-building coverage solutions servicing from 50,000 square feet to over 10 million square feet. TriPower works with leading technology providers to provide an integrated suite of wireless connectivity solutions including wireless data, cellular telephony, public safety radio coverage, and other vital communications technologies important to productivity and safety. TriPower is strongly focused on the healthcare, public safety, public venue and hospitality vertical markets.
###
Contact
TriPower Group, Inc.
Rick Swiers
925-583-8200
www.tripower.com

Contact