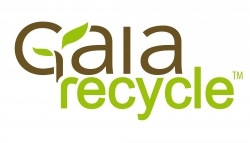 Palo Alto, CA, July 27, 2010 --(
PR.com
)-- GaiaRecycle™ LLC, an industry-leading global provider of organic waste recycling systems, today announced the introduction of its newly-designed website at www.gaiarecycle.com. Designed and built from the ground up, the GaiaRecycle website features a dramatic appearance coupled with uniformity and an easy-to-navigate format ideal for learning about organic waste recycling solutions.
Beginning with the www.gaiarecycle.com home page, visitors are taken on a visual tour of GaiaRecycle's modular systems, plant-level implementations and anaerobic digestion solutions that employ patented technology to turn food scraps and other organic waste into useful soil amendments* and energy resources, while reducing waste volume and weight by up to 90 percent.
"A key element in GaiaRecycle's mission is to raise awareness of organic waste recycling as a pressing environmental issue that affects everyone," said Young Song, CEO of GaiaRecycle, LLC. "Achieving a dynamic online presence is a significant milestone for GaiaRecycle that complements our core competence in helping commercial, industrial and municipal entities to build their road to zero waste."
As the pages of the site unfold, visitors will view the company's rich heritage and mission, enhanced product information, an overview of GaiaRecycle's patented technology, applications by vertical markets, videos of GaiaRecycle@Work, and a venue to accelerate partnering opportunities.
The product sections highlight GaiaRecycle systems ranging from 220 pounds/day to two tons/day for small-volume and mid-sized users, and up to 100+ tons/day large organic waste recycling plants, to accelerate the organic decomposition process based on drying, sterilizing and grinding food scraps and organic waste. An anaerobic digestion solution for producing clean, renewable energy from organic waste to process organic solids with the goal of a zero impact to landfills is also introduced.
'Top 10' List Displayed:
Also showcased is a 'Top 10' list of GaiaRecycle's competitive advantages over traditional compost or landfill practices, and over other food scraps decomposition machines. These include the following:
1. Addition of food scraps during processing
2. Volume & Weight Reduced Up to 90%
3. Recycling capacity 220lbs - 100+ tons/day
4. Recycling processing time: 8 - 11 hours
5. Patented shredder & blade design
6. Proprietary 6-step deodorizer process
7. No microorganisms, enzymes, water or additives required
8. Simple, push-button operation
9. Animal oil extraction system
10. Reduces transportation costs
Website Outlines Partnership Programs:
GaiaRecycle is committed to building valuable relationships with partners across a diverse set of industries, and has developed a series of programs providing a framework of opportunities for companies, organizations and individuals to experience the technology excellence and participate in GaiaRecycle's success.
- A 'Pilot Program' gives prospective customers a unique opportunity to fully evaluate GaiaRecycle's functionality, performance and operating procedures in their own environment.
- Through its new website, GaiaRecycle is also introducing the opportunity for individuals to become a qualified reseller partner or independent 'ambassador.'
*They recommend an analysis of the output material to determine its best application.
About GaiaRecycle, LLC
Headquartered in Silicon Valley, CA, GaiaRecycle, LLC (www.gaiarecycle.com) provides innovative organic waste recycling and animal oil extraction solutions to U.S. industries including food service providers, food retailers, food producers, livestock processing plants and compost facilities. GaiaRecycle systems process a wide variety of materials including mixed food scraps, chicken bones and liquids without causing jamming or downtime. GaiaRecycle utilizes patented technology developed by Gaia Corporation in Korea that has been implemented in its organic waste recycling systems and deployed in a wide range of commercial and industrial applications in over eight countries since 1992.
Media Contact:
Pattie Adams
(408) 393-2567
padams@gaiarecycle.com
www.gaiarecycle.com
###