The Dragon Institute Chosen Best Martial Arts in Orange County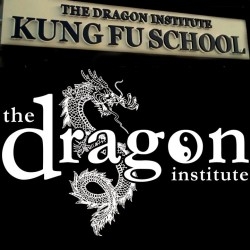 Dana Point, CA, August 05, 2010 --(
PR.com
)-- The Dragon Institute, a Kung Fu school in Dana Point, was recently chosen "
Best Martial Arts in Orange County
" taking the #1 spot on the MyFoxLA Best of the OC Hotlist.
The institute received an overwhelming number of votes and recommendations from the Orange County community to take the distinction of "Best Martial Arts." MyFoxLA reported 26,119 people voted for the best businesses in Orange County in their Best of the OC HOTLIST with 23 martial arts schools nominated.
The Dragon Institute says they know how much being chosen as #1 martial arts in Orange County means. They plan to use this accolade as a way to to share the time-tested benefits of the unique art of Wing Chun Kung Fu.
The Dragon Institute is the first educational facility in Orange County to teach Wing Chun Kung Fu - an art known for its street practical effectiveness. Wing Chun helps people overcome larger and stronger opponents through intelligent use of the mind and body.
One one hand, Wing Chun is considered by many experts to be one of the most effective self defense systems in the world. A highly efficient combat-tested system, Wing Chun has a philosophy based on simplicity, directness and practicality. It has been taught and integrated into the training programs of hundreds of military & law enforcement agencies around the world such as the US Navy Seals, the FBI, CIA, the French RAID, German SEK units.
On the other hand, Wing Chun combines traditional healing mind-body meditation to cleanse, balance, and circulate chi (vital energy) in the body. Wing Chun practice can lead to improved health, vitality and a more balanced and relaxed state of mind.
"Being voted best martial arts in Orange County is extremely humbling," said Sifu Adam Williss, Owner and Head Instructor of The Dragon Institute. "With hundreds and hundreds of martial arts schools in Orange County, its really kind of hard to believe! But with so many students, friends and family that were able to vote for us, we're so happy that we were able to win this award for them."
One recommendation of The Dragon Institute on the OC Hotlist stated, "Great teachers. Great system. Great training. Great people. Great atmosphere. Great location. Great facility. Great martial arts. Exactly what you look for in a martial arts school!"
Another reviewer said: "5 stars from me. Small personal classes. Low monthly sign-up options. The highest quality martial arts instruction I've come across!"
And another said, "It wasn't until I went to The Dragon Institute that I realized what I had been missing. Go check them out. See for yourself before you even sign up. Simply put, they rock!"
About The Dragon Institute
The Dragon Institute, located right on Pacific Coast Highway in Dana Point, offers classes for adults, seniors, women, teens and children ages 4 and up. The Dragon Institute's program carries with it full international accreditation. It specializes in the many aspects of Wing Chun Kung Fu for it's different groups such as self-defense, meditation, qigong, leadership, character development, confidence building, awareness and focus as well as respect and discipline. Recognized and certified by several top world organizations, the institute brings to light centuries of knowledge once held in secret. The Dragon Institute is proud to be Orange County's representative of the Yip Man (aka Ip Man) method of Wing Chun as passed down by his senior-most student in Hong Kong, Leung Sheung. Yip Man is the celebrated teacher of Bruce Lee and is credited with being the Grandmaster of Wing Chun.
For more information, visit the official web site of The Dragon Institute at
www.ockungfu.com
.
###
Contact
The Dragon Institute
Sifu Adam Williss
(949) 939-4117
http://www.ockungfu.com

Contact