Rentricity Inc. Presents to AWWA Distribution System Symposium & New Jersey Technology Council Green Summit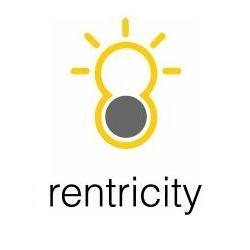 New York, NY, September 16, 2010 --(
PR.com
)-- Frank Zammataro, President and Co-Founder, will present "Building a Smart & Sustainable Water Grid Powered by Renewable Water Energy" at the American Water Works Association 10th Annual Distributed System Conference and NJTC Green Summit. The presentation will stress the growing electricity requirements of water and wastewater operators to treat water, citing that approximately 7% of all electricity worldwide is associated with water processing. In addition, the presentation discusses the technical challenges involved with integration of energy recovery technology into day to day water operations.
The AWWA Conference will be held from September 19th thru the 21st at the Gaylord National Hotel & Conference Center, National Harbor, Maryland.
The NJTC Green Summit is scheduled for September 23rd at the Princeton Plasma Physics Lab, Princeton, New Jersey.
About Rentricity: Based in New York City, Rentricity Inc. is a renewable energy company that uses unique energy recovery configurations to transform the untapped energy in various man-made processes into electricity. The energy recovery systems – called Flow-to-Wiresm – convert excess pressure in water mains and other similar pipes into clean electric power. A single Flow-to-Wiresm system produces between 30 and 300 kilowatts of electricity. Since this electricity can then be sold onto the grid, Rentricity gives its generating partners an additional source of revenue and a way to offset rising electricity rates while supporting local renewable energy goals.
###
Contact
Rentricity Inc.
Frank Zammataro
732-319-4501
www.rentricity.com
President & Founder

Contact